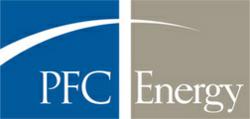 This was truly a situation where improvements to the user experience could drive PFC Energy business results
McLean, VA (PRWEB) September 01, 2011
PFC Energy, a client of NavigationArts, has announced the launch of its new website, http://www.pfcenergy.com. PFC Energy provides insightful analysis and business solutions built on robust data and experience to energy companies and governments worldwide.
NavigationArts originally worked with PFC Energy in 2002 on the first full-scale redesign of its corporate-facing website. Since then, despite incremental improvements, PFC Energy's growth in size and service offerings outstripped the website's ability to keep up. An aging, custom-built platform prevented clients from comprehending and accessing the full scope and depth of the firm's offerings. PFC Energy needed to improve users' ability to find relevant content, conduct integrated research, and extract the full business value of PFC Energy's services.
"This was truly a situation where improvements to the user experience could drive PFC Energy business results," said Mark Davenport, NavigationArts' engagement leader. "We focused on improving navigation and search to help users find content. We then optimized the presentation of content to better convey the information and insights."
Under the hood, NavigationArts architected and implemented a new, modular system based on best-of-breed software solutions, including Sitecore CMS, Salesforce.com CRM, Coveo enterprise search and Exact Target marketing management.
NavigationArts implemented a faceted navigation system that lets users find content by subject and geography. By combining facets, users can narrow their search to exactly what they need from more than 10,000 web pages. Users may then save their search queries on their customized home page, making it easy to check back for new analysis on their topics of interest.
Another focus of the project was to improve customer experience without increasing the burden on PFC Energy staff. Through integration between Sitecore and Salesforce, the new system allows users to customize their accounts, email preferences, and site settings. The integration also allows PFC Energy to nurture sales leads by providing visitor access to the member site. Marketing space throughout the site provides improved cross-sell opportunities and calls to action. Integration with Exact Target enables sending members alerts when new content is posted.
The system provides a new foundation for growth that PFC Energy is eager to leverage as it improves and expands its client offerings.
"Clients are thanking us for providing a platform that lets them understand, use, and integrate the full range of our analysis on different topics, sectors, companies and geographies," says Robin Knight, Marketing Manager at PFC Energy.
About NavigationArts
NavigationArts is a full-service web consultancy specializing in web strategy, user experience design, and technology. We help our clients meet their business needs by optimizing their web presence for communication, e-commerce, community building, and more. We help our clients solve challenging problems by bringing together highly experienced cross-functional teams drawn from analytical, creative, and technical backgrounds. At NavigationArts, we believe that user experience is the only sustainable competitive advantage online. Our mission is to create online experiences that are most satisfying for our users and most valuable for our clients. For more information, go to http://www.navigationarts.com.
###