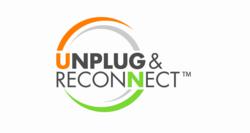 Tell us how you Unplug and Reconnect. You could win a fabulous prize!
New York, NY (PRWEB) September 02, 2011
For most people, Labor Day means a long weekend to relax and spend time with friends and family. But the holiday also signifies the end of summer, the end of vacations, and that it's time to get back to "business," whether that means re-establishing a frantic work pace or returning to school after a long, restive break.
Unplug & Reconnect (U&R) wants to help people keep the mindset of disconnected summer days going long into the winter. As part of its Unplug and Reconnect Labor Day Essay Contest, the U&R initiative—aimed at getting people to take time to unplug from technology and reconnect with the truly meaningful people and experiences in life—is inviting the public to take a last look at summer and tell us how you unplugged. Fabulous "Friends and Family Lo-Tech™ Survival Kits," including the trappings for a family game night or a jet getaway, will be awarded to contest winners to enjoy in the fall and winter months.
ABOUT THE CONTEST
Contestants will write a brief essay (less than a page) telling how they Unplugged and Reconnected during the summer or over the Labor Day weekend. The top two essays, to be submitted by Sept. 6, will be selected by U&R judges and featured on the U&R blog in September, with winners be awarded their choice of a U&R Survival Kit (See below).
All other entrants will be entered into a raffle for a U&R Survival Kit. As a bonus, those who "Like" U&R on Facebook (at Unplugging and Reconnecting: U&R) or Tweet #UnplugReconnect about the contest will get an additional chance to win a Survival Kit. Email all contest entries and proof of Tweets/Likes by Sept. 6 to info(at)unplugreconnect(dot)com.
Prize Options include a choice of one of the following Survival Kits:
1) LoTech Camping Survival Kit (Tent, two sleeping bags, lantern and cooler
2) LoTech Luxury Survival Kit (Sumptuous dinner for two with wine and a luxury bath kit including terry robes and candles)
3) LoTech Family Night Survival Kit (Family dinner for four delivered to your home, with "make your own dessert "ingredients and a selection of four board games)
4) LoTech Getaway Survival Kit: ($200 Jet Blue Certificate and one carry-on suitcase)
WHY U&R HAS ISSUED CHALLENGE
"Unfortunately, the tranquil pace of summer dramatically changes after Labor Day, when a 'nose to the grindstone' mindset takes over," said Dr. Joseph Geliebter, Ph.D., CEO of Comprehensive Network® Inc., a leading healthcare and educational services company which is sponsoring the U&R initiative.
According to Dr. Geliebter, a clinical psychologist, "Some of us get anxious on Labor Day just as we get anxious on Sunday nights. It's a known fact that our blood pressure spikes on Monday mornings – something that causes a significant increase in heart attacks," he said, adding: "Imagine what the seasonal shift that occurs on Labor Day can do!"
###