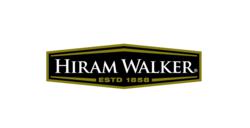 The Quest invites the bravest cocktail voyagers and at-home entertaining enthusiasts to compete for an Apple iPad®** by submitting innovative cocktail recipes utilizing either one of Hiram Walker's select fall-flavored liqueurs and schnapps or Kahlúa®.
New York, N.Y., (PRWEB) September 06, 2011
Hiram Walker, the exceptional line of all-natural and premium schnapps, liqueurs, brandies and triple sec, today announces the first chapter in The Quest, a search for the country's* greatest cocktail creations. The Quest invites the bravest cocktail voyagers and at-home entertaining enthusiasts to compete for an Apple iPad®** by submitting innovative cocktail recipes utilizing either one of Hiram Walker's select fall-flavored liqueurs and schnapps or Kahlúa® Rum and Coffee Liqueur.
On the first leg of The Quest, "Fall Drinks", consumers will venture to win the significant prize by creating an autumn-inspired cocktail that features at least one of the following ingredients: Hiram Walker® Caramel Apple Liqueur, Hiram Walker® Original Cinn Cinnamon Schnapps, Hiram Walker® Pumpkin Spice Liqueur, Hiram Walker® Butterscotch Schnapps or Kahlúa®. A panel of experienced judges will narrow down the entrants to a semi-finalist round where Hiram Walker's participating Facebook®** fans will have a voice in selecting the winning cocktail recipe.
The Fall Drinks cocktail journey opens to consumers on September 15, when the newest Hiram Walker flavor, Caramel Apple Liqueur, hits retail shelves. Like all 39 Hiram Walker flavors, Caramel Apple is made with the all-natural flavors of sweet caramel and crisp red apple, serving as a versatile cocktail ingredient to a variety of drink recipes.
"We launched The Quest program to focus on developing exciting new cocktail recipes by leveraging our greatest resource – our loyal patrons in the cocktail community," says Adam Gold, Associate Brand Manager Hiram Walker, Pernod Ricard USA®. "We're excited to see the creative cocktails our contestants come up with for the Fall Drinks contest."
The Quest aims to connect with consumers in the digital space by awarding innovative cocktailians using Hiram Walker products in their favorite recipes. Over the next 12 months, four imaginative contest themes will be launched on the Hiram Walker website and Facebook Fan Page to inspire creativity among fans.
Think you have what it takes? Share your drink on the Hiram Walker Facebook page and enter for a chance to win an Apple iPad®. To enter the competition, visit Hiram Walker on the web at http://www.HiramWalker.com or http://www.facebook.com/HiramWalkerUSA and upload a Fall Drinks recipe by October 31, 2011. Must be at least 21 years of age to enter. No purchase necessary. The official rules and regulations can be found on the Hiram Walker website.
*Contest is not open to residents of California
** This Contest is in no way sponsored, endorsed or administered by, or associated with, Facebook® or Apple, Inc.®.
PLEASE ENJOY OUR PRODUCTS RESPONSIBLY
©2011 Pernod Ricard USA, Purchase, NY
ABOUT HIRAM WALKER
Since 1858, Hiram Walker has pioneered numerous distillation and manufacturing processes that are now industry standards. For example, Hiram Walker was one of the first product lines to begin placing labels on its bottles. Hiram Walker Schnapps, Brandies, and Bar Essentials are made with all-natural flavors, which is reflected in the real fruit photography that adorns the labels..
The line of Hiram Walker products consists of 39 Schnapps, Flavored Brandies, and Bar Essentials. Hiram Walker Schnapps include classic Peppermint, Peach, Butterscotch, and Sour Apple, along with more modern flavors like Mango, Pomegranate, and Pink Grapefruit. Hiram Walker Peppermint Schnapps is the leading Peppermint, accounting for about 30 percent of the peppermint schnapps category. Hiram Walker also leads in flavored brandies, with Blackberry Brandy holding a 30 percent share of the category. Other flavored brandies include Coffee, Peach, Cherry, Apricot, and Ginger. Hiram Walker also boasts a complete selection of bar essentials, including Triple Sec, Amaretto, Blue and Orange Curacao, and a range of Crèmes. Hiram Walker Triple Sec is responsible for roughly 20 percent of total triple sec category sales and is frequently commended for its preferred natural taste.
ABOUT PERNOD RICARD USA
Pernod Ricard USA is the premium spirits and wine company in the U.S., and the largest subsidiary of Paris, France-based Pernod Ricard SA, which employs more than 18,000 people worldwide and is listed on the NYSE Euronext exchange (Ticker: RI). The company's leading spirits and wines include such prestigious brands as Absolut® Vodka, Chivas Regal® Scotch Whisky, The Glenlivet® Single Malt Scotch Whisky, Jameson® Irish Whiskey, Malibu® flavored rum, Kahlúa® Liqueur, Beefeater® Gin, Plymouth™ Gin, Seagram's Extra Dry Gin®, Martell® Cognac, Hiram Walker® Liqueurs, Pernod®, Ricard® and Avión™ Tequila (through a joint venture with Tequila Avión); such superior wines as Jacob's Creek® and Brancott Estate®; and such exquisite champagnes and sparkling wines as Perrier-Jouët® Champagne, G.H. Mumm™ Champagne and Mumm Napa® sparkling wines. Pernod Ricard USA is based in Purchase, New York, and has roughly 850 employees across the country. Pernod Ricard USA urges all adults to consume its products responsibly and has an active campaign to promote responsible drinking. For more information on this, please visit: http://www.acceptresponsibility.com.
###