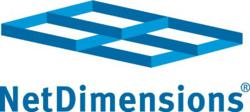 Hong Kong, (PRWEB) September 02, 2011
NetDimensions, a global provider of performance, knowledge and learning management systems, announces that emerging technologies analyst, Dr. Gary Woodill, and Masie International Learning Thought Leader, Nigel Paine will be presenting the keynotes at Next Steps 2011 global user conferences this September.
"Next Steps is an extremely important event for NetDimensions and we are very excited to have Gary and Nigel as our keynote speakers this year," said Alex Poulos, NetDimensions' Chief Marketing Officer.
Next Steps is NetDimensions' global user conference, which is hosted annually in North America and Europe, and for the first time this year, in Southeast Asia. Dr. Woodill will present the keynote at the conference in Chicago, while Paine will present in London:
•Mobile Learning: Past, Present, and Future – Dr. Gary Woodill will talk about where and when the idea of mobile learning originated, how it has developed, where it is today and what is likely to happen in this field over the next 5 to 10 years.
•How to Create a Learning Explosion – Nigel Paine will discuss how a learning explosion occurs when separate elements -- knowledge sharing, skills development, performance management -- are brought together and interact, helping people perform better and creating more engagement and commitment in your company.
"With mobile learning becoming a market reality this year and organizations of all sizes evaluating the importance of integrating learning, knowledge and performance, we believe our keynote sessions will bring a fresh perspective and add a lot of value to our Next Steps attendees," explained Poulos.
Taking the Next Steps Together
In a year when the role of Learning Management Systems within organizations is evolving from stand-alone applications that push out courseware to enterprise-wide platforms that tie into strategic business systems and processes, attendees at Next Steps 2011 will explore and share success stories and best practices of the NetDimensions Enterprise Knowledge Platform (EKP) in a full spectrum of markets worldwide.
On the second day of Next Steps, NetDimensions will be hosting a product workshop for a more in-depth knowledge sharing and "hands-on" training on the latest product functionality and its applications.
Next Steps 2011 schedule and locations:
• Sep. 8-9 in Chicago, IL, USA
• Sep. 14-15 in London, United Kingdom
• Sep 29-30 in Bangkok, Thailand
NetDimensions would like to thank the Gold Sponsor for this year's event, Kaplan Learning Technologies.
For more information about Next Steps 2011, visit http://events.netdimensions.com.
About NetDimensions
Established in 1999, NetDimensions is a global provider of performance, knowledge and learning solutions. The company's key products include the Enterprise Knowledge Platform (EKP), Mobile EKP (mEKP), the Enterprise Assessment Platform (EAP) and the Enterprise Talent Platform (ETP).
NetDimensions products and services help companies deliver and manage corporate training, career development, assessment and certification programs, and help clients around the world address growing regulatory compliance needs.
Recognized as one of the top-rated learning technology suppliers in overall customer satisfaction, NetDimensions has been chosen by multinational organizations worldwide including ING, Cathay Pacific, Chicago Police Department, Progress Software, Delphi Automotive, and Travelex.
NetDimensions is ISO 9001 certified and NetDimensions hosted services are ISO 27001 certified.
Enterprise Knowledge Platform and EKP are trademarks of NetDimensions Ltd. For more information, visit http://www.netdimensions.com
###