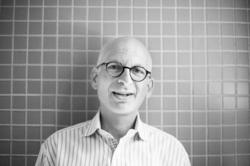 If you took responsibility to make something interesting, to tell a story that people chose, - that's marketing
London (PRWEB UK) 2 September 2011
In the latest issue, downloadable at http://www.grant-thornton.co.uk, Godin, who has single -handedly changed the way an entire generation thinks about business, leadership and change, reveals just what makes him tick – both in business and in life – and the moments that changed his life forever.
In the feature Seth says: 'For ten years I was a book packager who invented book ideas. If a publisher liked the books, I created them, then I started an internet company where we pioneered 'permission marketing'. Because I couldn't do both, I left book packaging but wrote a book to spread the idea'.
He describes how he had a lightbulb marketing moment while teaching children how to canoe in Camp Arowhan, Canada. 'As a canoe instructor, a magical thing happened when you convinced kid to pick up canoeing over windsurfing, a clearly sexier sport. I couldn't order people – I had no authority – but I did have the responsibility to get kids excited. That was my breakthrough; to see that authority and responsibility were different. If you took responsibility to make something interesting, to tell a story that people chose, - that's marketing'.
A firm believer in change and counterintuitive thinking, Godin also wrote 'Linchpin: Are you Indispensible?', a book that challenges the reader to stop waiting for permission to create the life they want, outlines a massive change in the modern work climate and how people can inject meaning into their work. It is this attitude to reinventing the vision for his career, and consistently prioritising meaningful work, that has allowed Godin to keep coming out ahead.
A well-respected businessman and marketer for the past thirty years, Godin is author of the most popular blog in the world (sethgodin.typepad.com). Godin is also the author of over 13 international best-selling books, including 'Unleashing the Ideavirus', the most popular ebook ever published.
This month, Elevate also introduces Seth as the latest subject in our My Big Decision series, which interviews leading business voices about a critical moment in their life. For Seth it was when he fired his biggest client. Watch it here: http://bit.ly/nfjza2
Elevate, the bi-annual B2B Grant Thornton publication that targets existing and potential entrepreneur clients, is written by leading business journalists and features columns from Grant Thornton specialists.
Despite being only several issues old, Elevate has been hugely popular with Grant Thornton clients. Strong reader analysis and anecdotal feedback have seen Seven expand its work with Elevate to include a weekly Elevate blog, copywriting for the brands sector-specific reports, a series of acclaimed vodcasts and an ever-expanding list of one-off projects, such as a wash-up of the Financial Times property conference in late 2010.
In fact, the total number of copies left over from issue #1 of Elevate was only 15, such was its popularity.
Elevate magazine's success has also resulted in a number of nominations for awards, including: 2010 – APA shortlisted for Best Business to Business magazine; 2010 – BSME shortlisted for Business Editor of the Year; 2009 – APA shortlisted for Best Digital Solution: My Big Decision; 2009 – APA shortlisted for Launch of the Year.
Contact at Seven:
Shareena Ali
PR
Seven
3-7 Herbal Hill
London
EC1R 5EJ
Tel: 020 7775 5549
Email: shareena.ali(at)seven(dot)co(dot)uk
About Seven

Seven is an award-winning, multi-channel strategic content agency.
Experts in creating intelligent, relevant and effective content across multiple channels, including magazines, websites, social media, interactive ezines, video, iPhone and iPad apps.
Clients of Seven include Virgin, Sainsbury's, CIMA, English Heritage, Grant Thornton, Guardian Media Group, Lloyds Banking Group, New Look and Waterstone's.
For further information: http://www.seven.co.uk or contact Shareena Ali, PR, Shareena.ali(at)seven(dot)co(dot)uk Tel: 020 7775 5549.
###