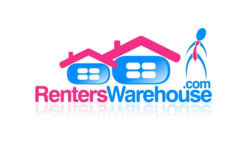 Renters Warehouse is dedicated to helping every type of property owner lease and manage their residential real estate
Golden Valley, Minnesota (PRWEB) September 02, 2011
Founded in 2007, Renters Warehouse three-year growth has been an unbelievable 2, 085.2%, with 2010 revenues of $3.3 Million, and projected revenues in 2011 to be around $5 million. Renters Warehouse also ranks #3 in fastest growing real estate company in the United States.
Renters Warehouse's story of growth and success is one that is different than most. Started by CEO Brenton Hayden at the age of 22, he knew he had the business model and niche to make a splash in the real estate industry. With a few years of real estate experience under him Mr. Hayden saw with decreasing home prices, that residential property management was the market to be in and not in buying and selling home. Within the Minnesota residential property management market, Mr. Hayden knew there was competition, however he felt no company owned the Minnesota residential property management market, and that became the goal for Renters Warehouse.
Move forward to 2011, Renters Warehouse has now become the leader with approximately 50% of the Minnesota residential rental property management market share under their management, with a focus to increase that each year. Renters Warehouse's employees are primarily under the age of 30, which provides the company a technological and current way of thinking in both the ideas they come up with, and the services they offer. They are not afraid to try a new idea to see if it works. That is one area Renters Warehouse differentiates itself from the rest of the competition in the residential property management market.
Renters Warehouse also has incorporated services and ideas that the competition has not or would not try. To begin with, the use of celebrity endorsers by Renters Warehouse has done great things for the company. With political personality Glenn Beck as one of the company's endorsers, the company within a year brought in a million dollars in new revenue directly related to his endorsement. Newest celebrity endorser Josh Altman, Star of: Bravo TV's Million Dollar Listing brings a luxury real estate experience to Renters Warehouse in an effort to grow their luxury rental listings. As a real estate agent himself Josh Altman, is part of Renter Warehouse's plan to grow the brand through selling franchises across the country.
Not banking off of celebrity endorsements alone comes what sets Renters Warehouse apart from the competition, which is their proven process. With no upfront costs, an array of services, a daily deal coupon site, and even warrantying tenants to name a few. The primary and supplemental services that Renters Warehouse provides put them in a league of their own. Property owners that work with Renters Warehouse can look forward to tenant find and placement service, full service property management, 6 month tenant warranty, which is extended to 9 months if Renters Warehouse manages the property for you, an eviction protection plan, and the ability to have your rent direct deposited into your bank account. For renters that are looking to rent a property with Renters Warehouse, they are provided a free credit repair service to raise their credit score, online rent payment, and even a free Apple TV for renting a property with them for 18 months or longer.
About Renters Warehouse:
RentersWarehouse.com is home of Minnesota's largest and fastest growing residential property management company. Having rented over 1 Billion dollars worth of residential real estate and currently managing over 200 million dollars worth of Minnesota property! Renters Warehouse is dedicated to helping every type of property owner lease and manage their residential real estate. It's easy why Renters Warehouse is Minnesota's landlord of choice; no fees upfront, cancel anytime and there's no cancellation fee. Renters Warehouse will even assume all costs associated with marketing and advertising your rental property. And the best part is, Renters Warehouse warranties all their renters unconditionally for 6 months. Sign up for our management services and Renters Warehouse will extend that warranty to an industry record - 9 months! Renters Warehouse has the largest inventory of available. Find out what your property will rent for and how you too can have your property listed on RentersWarehouse.com. Read reviews about Renters Warehouse from property owners just like you. Owning real estate is one of life's biggest commitments; learn how renting your property with Renters Warehouse can grow your personal wealth.
To learn more about Renters Warehouse and property management visit their website at http://www.RentersWarehouse.com
To learn more about franchise opportunities with Renters Warehouse visit http://franchisepropertymanagement.com/
###