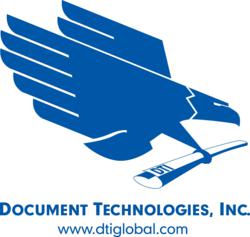 Atlanta, GA (PRWEB) September 01, 2011
Document Technologies, Inc. (DTI), the nation's largest private independent provider of legal support services and document outsourcing, announced today its acquisition of Bridge City Legal, a leading discovery services provider based in Portland, Oregon. The addition of Bridge City Legal, including the company's locations in Portland, OR and Boise, ID, expands DTI's national footprint and serves to better support local and national sales and service delivery efforts. The acquisition also includes a court reporting division that specializes in complex and construction defect litigation.
Founded in 1999, Bridge City Legal has built its reputation on a consultative approach and long-standing relationships within the markets it serves. With its acquisition by DTI, Bridge City Legal is now part of a top tier services provider with the ability to offer local clients the best of both worlds—the strength, resources, and technology infrastructure of a leading discovery provider, with personal service from local experts.
"Bridge City Legal is regarded for delivering customized litigation and document management solutions that utilize expert resources and cutting edge technology. This approach parallels that of DTI, making Bridge City Legal a natural fit for our organization's business model," said Document Technologies, Inc. CEO John Davenport, Jr. "The acquisition of Bridge City Legal strengthens DTI's ability to better serve our law firm and corporate clients in the Pacific Northwest. In addition, local clients will immediately benefit from having direct access to the resources and expertise of a larger, national company."
Portland and Boise clients can expect the same quality, value and comprehensive services Bridge City Legal has provided for more than a decade. The core management team of David Cakarnis, Kelly Roberts, Morgan McCoy and Haze Moss will continue to manage daily operations to ensure the seamless transition of local discovery services. Kim Allen will continue leading court reporting services.
DTI has experienced unprecedented growth in its discovery services business, both organically and by acquisition, over the past two years. Increases in revenue and the stability of DTI's facilities management services business have helped the company maintain an impressive track record of profitability. The strength of its financial position has allowed the company to further expand its operations with its acquisition of Daticon EED in September 2010 and of Unlimited Discovery Group in Southern California in December 2010.
Terms of the deal were not disclosed.
About DTI
Document Technologies, Inc. (DTI) is the nation's largest independent provider of facilities management and discovery solutions, servicing clients through offices in more than 20 markets across the U.S. Headquartered in Atlanta, DTI delivers end-to-end electronic discovery solutions, including pre-litigation readiness consulting, forensics, data acquisition, processing, and an array of hosting platforms to meet a variety of litigation support needs. DTI clients include both top law firms and Fortune 500 corporations nationwide. For more information, visit http://www.DTIglobal.com.
###