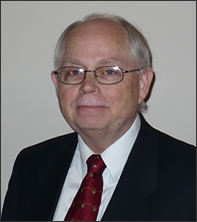 "Fair compensation for the victims' losses can't happen with the current Indiana statute limiting liability for public agencies and employees," says Tucker
Indianapolis, IN (PRWEB) September 26, 2011
People injured at the tragic Indiana State Fair stage collapse, and the people who have lost loved ones, are finding they are doubly cursed, according to Rodney Tucker, a personal injury attorney from Hausmann-McNally who is currently representing individuals injured during the collapse.
Not only do they suffer this tragedy but then they discover when they seek the assistance of attorneys to obtain fair compensation for their losses and injuries, how unlikely it is that they will be justly compensated by the state.
"Fair compensation for the victims' losses can't happen with the current Indiana statute limiting liability for public agencies and employees," Tucker, who heads the Hausmann-McNally Indianapolis office, said. "Indiana's liability limits are totally inadequate to cover a situation such as this one."
The incident itself at the Indiana State Fair was horrific. Shortly before 9 p.m. on August 13, stage rigging collapsed in strong winds right before a Sugarland concert, killing seven people and injuring scores more.
The causes of the collapse, and the judgment of those who should have given evacuation orders, are still under official investigation. For its part, Hausmann-McNally is also investigating the installers, stage component suppliers, engineers, independent and outside contractors who worked on the stage design. The firm will also investigate the installation and specifications for materials as well as state and fair ground employees.
Tucker added that the state has an indefensible position in terms of the caps on payments it has put into place.
"Thanks to the Indiana State Legislature, those injured and those who lost loved ones will probably never receive adequate compensation for their losses and injuries caused by the state," Tucker said. "This is because no matter how many are injured or killed by State action or inaction IC 34-13-3-4 limits the government's total responsibility to $5 million for the entire incident."
"Sure it sounds like a lot until you realize the scope of the tragedy that occurred and all the lives that were taken or severely damaged," he added.
In any state, in any situation, the $5 million cap is ridiculously inadequate to cover these types of catastrophic events, Tucker notes. Unless personal injury attorneys find other sources of recovery, victims' medical bills may not even be covered. Their loss, if not covered by any other source, could bankrupt them. Tucker is also looking into the constitutionality of the Indiana caps.
The whole issue of caps on liability is just bad public policy, Tucker said. The concept of caps supposes you can apply a one-size-fits-all rule to every situation. He believes that this tragedy may wake up victims and their families to the injustice of the caps.
"Five million won't begin to cover these losses and injuries," he said.
In addition to the deaths, severe injuries reported include spinal injuries, head injuries, severe wounds and broken bones. While attorneys are searching for responsible parties, Tucker said it would be appropriate for the Indiana legislature to review this law and change it to reflect reality.
"Of course, we will pursue every possible lead that can achieve just compensation for our clients," Tucker said. "It is just a shame that state law has to make it harder on everyone."
Hausmann-McNally has law offices in Indianapolis and Merryville, Indiana, as well as in Illinois, Iowa, Ohio and Wisconsin.
# # #