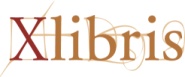 Xlibris will host 11 free signings on Friday.
Los Angeles, CA (PRWEB) September 12, 2011
Xlibris, a book publisher created by authors for authors, released its schedule of free indie author signings scheduled for Friday, September 23rd at the 2011 AARP Life@50+ Convention being held at the Los Angeles Convention Center. Xlibris will host 11 free signings on Friday.
Friday's schedule includes:
10:30 a.m. – 11:30 a.m.

Booth 727: Omerline, "Omie's Laughs"
Booth 727: Robert Margetic, "How to Survive the Coming Retirement Storm"
11:30 a.m. – 12:30 p.m.

Booth 727: Luke Marusiak, "Marx & Ford"
12:30 p.m. – 1:30 p.m.

Booth 727: Dr. Thomas R. Snyder, "Tribulation Or Raptured"
Booth 727: George T. Dunn, "Roman Catholic Church Versus 2nd Vatican Council Reformation"
1:30 p.m. – 2:30 p.m.

Booth 727: Ysidro C. Flores, "The Flores Cook Book"
Booth 727: Norma Druid, "A Test of Alien Alliance"
•
2:30 p.m. – 3:30 p.m.

Booth 727: Walter Rice, "Rising with the Underclass and Poems"
Booth 727: George Kilbourne, "Country Lawyer"
•
3:30 p.m. – 4:30 p.m.

Booth 727: Ophalandus Brasfield II, "The Long Weekend"
Booth 727: Annis Gregory Aleck, "Almost A Born Loser!"
General admission to the event is $25 for AARP members and $35 for non-members. More information, including hours of operation, is available at http://www.aarp.org/about-aarp/events/national_event/. For more information about self-publishing a book with Xlibris, log onto http://www.xlibris.com or call 1-888-795-4274 today.
###
About Xlibris Corporation
Xlibris Publishing, an Author Solutions, Inc. imprint, was founded in 1997 and, as the leading book publishing services imprint for authors, has helped to publish more than 60,000 titles. Xlibris is based in Bloomington, Indiana, and provides authors with direct and personal access to quality publication in hardcover, trade paperback, custom leather-bound, and full-color formats. For more information, visit xlibris.com, or call at 1-888-795-4274, to receive a free publishing guide.