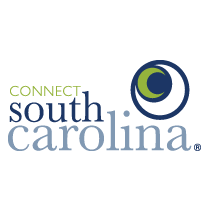 Columbia, South Carolina (PRWEB) September 01, 2011
Survey of South Carolina businesses establishes link between high-speed Internet use and bottom line
Columbia, South Carolina — A newly released study by Connect South Carolina shows businesses with broadband have a clear advantage in revenue and thus potential job creation over businesses without it. The research, which can be found at http://www.connectsc.org/research/, involved surveys of more than 805 businesses across the state and shows that businesses using high-speed Internet connections report median annual revenues $200,000 more than businesses without broadband. However, the research estimates that approximately 29,000 South Carolina businesses still do not use broadband technology today.
"In the digital economy, businesses must embrace broadband, and other transformative technologies like it, in order to survive," said Brian Mefford, CEO of Connected Nation, Connect South Carolina's parent organization. "The Internet is driving products and services to the marketplace in an environment where creativity and innovation are both reinforced and rewarded."
The new survey is the first of its kind and takes an in-depth look at all sectors of the state's economy. The new interactive application is available on the Connect South Carolina website and allows you to see the impact on specific sectors of the state's economy, from healthcare and manufacturing, to tourism and education.
Connect South Carolina is a statewide public-private partnership working on broadband expansion. The new Business Technology Assessment reveals how technology is being used by businesses and where gaps still remain across the state. The assessment is designed to measure technology adoption and the awareness of available broadband service among state businesses, and establish benchmarks for these results.
The findings demonstrate a significant correlation between high-speed Internet adoption and a business's bottom line, and provide a groundbreaking overview of business uses of technology. For instance:

While broadband-connected businesses tend to earn higher median annual revenues than their peers who do not subscribe, this difference is most pronounced among rural businesses. Rural South Carolina businesses with broadband have median annual incomes that are $500,000 greater than their peers without broadband
23% of all businesses – and 34% of small businesses with fewer than five employees – do not use broadband for their daily business needs
Only 64% of businesses in the Healthcare sector use broadband, representing a potentially significant loss to the economy in terms of increased healthcare service delivery costs
21% of businesses let employees telework
7 out of 10 businesses that do not subscribe to broadband say that either they do not need broad¬band or they do not know why they don't subscribe. This is by far the most often-cited barrier to broad¬band adoption, followed by the lack of a computer, perceived security risks, and expense
Increasing broadband capacity among businesses is just one area that Connect South Carolina is focused on. Across the state, the initiative is collaborating with local partners to increase broadband accessibility and use in vulnerable areas.
Connect South Carolina has partnered with the state of South Carolina to create the first broadband inventory maps and engage in a research project to better understand broadband adoption across the state. The project is focused on gathering accurate and reliable data on broadband to aid in planning, the creation of local technology teams, and the facilitation of computer ownership and Internet access programs.
The program is funded by the National Telecommunications and Information Administration (NTIA) under the State Broadband Initiatives (SBI) Program. Connect South Carolina's broadband mapping efforts are in compliance with NTIA's Notice of Funding Availability (NOFA) for the SBI and are reflected in the National Broadband Map.
About Connect South Carolina: As South Carolina's State Broadband Initiative program, Connect South Carolina is leading the effort to increase high-speed Internet access, adoption, and usage to ensure the Palmetto State's competitiveness in the connected global economy of the twenty-first century. Connect South Carolina, an independent non-profit organization, was designated by the state to work with all broadband providers to create South Carolina's first interactive map of broadband coverage. This work serves as a foundation for addressing remaining service gaps while also engaging state, regional, and local leaders in workforce development efforts designed to bridge South Carolina's digital divide. For detailed maps, research, and more information please visit: http://www.ConnectSC.org. Please contact us with any questions you might have regarding the Connect South Carolina initiative.
About Connected Nation: The mission of Connected Nation centers on connecting people with technology to make life better. The parent organization of Connect South Carolina, Connected Nation is a national non-profit 501(c)(3) organization that expands access to and use of broadband Internet and the related technologies that are enabled when individuals and communities have the opportunity and desire to connect. Connected Nation works with community stakeholders, states, and technology providers to develop and implement technology expansion programs with core competencies centered around a mission to improve digital inclusion for people and places previously underserved or overlooked. For more information about Connected Nation or other state programs please visit: Connected Nation.
Follow Connect South Carolina on Facebook and Twitter.
###