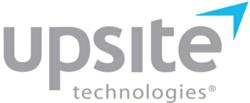 Mr. Blevins adds to the years of experience and integrity to the Upsite Team. He will be an important addition in achieving company growth and help Upsite continue to be a respected leader in Data Center Science and Technology
Albuquerque, NM (PRWEB) September 01, 2011
Upsite Technologies®, Inc. announces Howard Blevins as the company's new Director of Technical Sales. Mr. Blevins has over fifteen years of experience in the Data Center Technology industry.
"Mr. Blevins adds to the years of experience and integrity to the Upsite Team. He will be an important addition in achieving company growth and help Upsite continue to be a respected leader in Data Center Science and Technology" said Erez Borowsky, Upsite's Vice President of Product Marketing and Sales.
Mr. Blevins has a broad range of experience in the mission critical facilities industry focused on data center optimization and best practices. Most recently he was a Data Center Specialist with Eaton-Wright Line. He has worked both as a vendor and a channel partner and his technical expertise includes airflow management, power distribution, data center design topology and other areas. Mr. Blevins is an experienced Data Center Technology Sales Manager with a proven track record of growing and exceeding individual and team revenue goals. Before working in the data center technology field, Mr. Blevins began his career as an active duty Infantry Officer in the United States Army.
Mr. Blevins holds a Bachelor of Science from the United States Military Academy at West Point and an MSM from the University of Alabama in Huntsville.
About Upsite Technologies
Upsite Technologies, Inc. designs and manufactures well engineered sealing products and service solutions to maximize computer room airflow efficiency. Our award winning patented LOK Family of Solutions™ includes KoldLok® grommets, HotLok® Blanking panels and EnergyLok™ services.
###