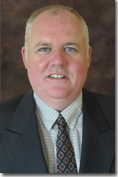 "The principals of Oliver Wight are honored to welcome this new business management consultant to our team," said Dennis Groves, Chairman of Oliver Wight Americas
New London, NH (PRWEB) September 09, 2011
Oliver Wight Americas, Inc., the global management consulting firm that pioneered Sales and Operations Planning/Integrated Business Planning and Integrated Supply Chain Planning, is pleased to announce that it has added a new business management consultant to its growing team of knowledgeable supply chain principals.
David Holmes, demand management expert, is a consultant and educator providing guidance in Demand Management and Integrated Business Planning practices. David has solid experience across a number of industries - automotive, fast-moving consumer goods, and high-tech manufacturing/wireless communications. As Vice President, Demand Management, with a large mobile phone company, he managed their demand planning processes during a time when the business grew by a factor of 100-fold. David also created the demand management strategy for them that formed the blueprint for the implementation of new business management software; the project was delivered on time, on budget and met all the key deliverables. He has held key positions in Demand Management and Integrated Business Planning at two global consumer goods companies – where he led the co-managed inventory function at Wal-Mart virtually eliminating stock-outs. David began his career as Production Manager with a European automobile manufacturer where he was actively involved in their achievement of Class A accreditation and maintenance. Throughout his career as a Demand Management expert, he has continually delivered results by increasing forecast accuracy while simultaneously reducing inventory and increasing customer service levels.
"The principals of Oliver Wight are honored to welcome this new business management consultant to our team," said Dennis Groves, Chairman of Oliver Wight Americas. "He brings with him a strong background as a demand management expert in both a practitioner role and project leadership role which, in turn, helps us to accommodate the needs of our client companies even more effectively." To learn more about Oliver Wight, please visit http://www.oliverwight-americas.com to discover how the business management consulting firm helps transform companies' business processes.
About Oliver Wight Americas Inc.
Oliver Wight Americas' principals have been both thought leaders and hands-on practitioners for over 40 years. As a global business management consulting and education firm, the company specializes in helping organizations work smarter, faster, and better than their competitors. Its principals are seasoned professionals who have real-world manufacturing experience. They are able to transfer this knowledge to the people at all levels of an organization, providing tools to help organizations internalize that knowledge and achieve a competitive advantage in the marketplace. The largest worldwide consultancy of its type, Oliver Wight has offices throughout Europe, North and South America, and the Asia/Pacific Region.
# # #