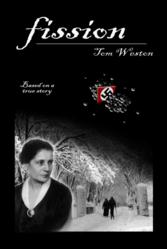 "a vivid, inspiring portrait . . ."
Kirkus Indie Review
Boston, Massachusetts (PRWEB) September 03, 2011
From award-winning novelist and film-maker, Tom Weston, comes FISSION: the epic story of the life and times of scientist, Lise Meitner; from the grandeur and fall of the Austrian Empire, through the rise of Nazi Germany, to the aftermath of Hiroshima.
First they tried to deny her.
Then they tried to destroy her.
But she survived to discover nuclear fission
and spark the race for the atomic bomb.
Imagine a story of hate and greed, intrigue and danger, war and destruction, the slaughter of the innocents on a biblical scale and the collapse of empire. And imagine at the centre of it all one little woman, brilliant but shy, victimized but resolute, betrayed but ultimately vindicated. What a story that would make! Well, you don't have to imagine it, because that is the Lise Meitner story. And I didn't have to invent any of it . . . it's all true.
Tom Weston's novel, FISSION, is now published in Hardcopy and available from booksellers everywhere.
FISSION:
Hardcover Print,
329 pages, 6″ x 9″,
jacket-hardcover binding,
black and white interior,
ISBN 978-0-981-94135-6.
Originally from England, Tom Weston now resides in Boston, Massachusetts. His works include the Alex and Jackie Adventure novels, FIRST NIGHT and THE ELF OF LUXEMBOURG and the animated, THERE BE MONSTERS! from his collection of short stories, Tales from the Green Dragon Tavern.
###