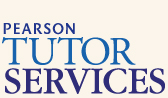 New York, NY (PRWEB) September 01, 2011
For two months between September 1 and October 30, teachers across the country will have the chance to provide any and all of their students in grades 6 through 12 a free 30-minute online tutoring session to help them brush up on their math or science skills.
Through Pearson Tutor Services, the world's leading online tutoring provider, educators can provide their students individual tutoring by Pearson's highly skilled tutors anytime, anywhere - at home or at school - to refresh specific skills. Teachers can just go to http://www.pearsonschool.com/tutorservicesoffer and download their school's Activation Code.
Pearson School Executive Vice President Emily Swenson said, "Back-to-school is the perfect time to introduce teachers and students to our personalized tutoring services. Our math and science teachers can zero right in on each student's needs and help them get back on track for the new school year." Swenson said students can augment their free ½ hour and continue with their tutoring at specially reduced rates during this period.
The tutoring is provided in a secure web environment, covers all middle and high school math and science courses, and is relevant for both Pearson and non-Pearson programs.
Online tutoring has the added benefit of offering learning at each student's convenience and at a significantly lower cost, as compared to face-to-face tutoring. With Pearson Tutor Services, students interact directly with an online tutor for instant help and have access to problem-solving assistance through simulations, videos, and animations that help convey and reinforce concepts. The live sessions with tutors who have passed a stringent certification process are recorded and available for playback as often as needed.
During the two-month period, students can continue tutoring services at a reduced rate, starting at $16.99 per hour.
For more information, go to http://www.pearsonschool.com/tutorservicesoffer.
About Pearson Tutor Services
With Pearson Tutor Services, the student works one-on-one with a professional tutor in a secure web environment using a computer, web browser and broadband Internet connection - no special equipment or software is needed. Using the virtual whiteboard workspace, both tutor and student draw and write to share problems, solutions and explanations, and work with simulations and animations to maximize learning. Students can also chat with the instructor by using the instant message box, which resides right along the virtual whiteboard.
Contact: kate.miller(at)pearson(dot)com – 1.800.745.8489
###