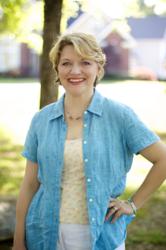 Reflecting on our living experiences with the deceased is an integral part of healing.
(PRWEB) September 01, 2011
This month marks the tenth anniversary of the September 11, 2001 terrorist attacks. Nearly 3,000 lives were lost that day, including 343 New York City firefighters. Making matters worse for families affected, four in ten bodies were never recovered, and many survivors and rescue workers continue to battle health and breathing issues resulting from the World Trade Center attack.
While the National September 11 Memorial is set to be dedicated on this upcoming anniversary -- and President Obama is scheduled to appear at the three sites where the planes struck -- the significance and intensity of the day may be too much to handle for those with friends and family who died.
So how exactly can Americans cope with their grief surrounding the 9/11 anniversary? And how might one help others who are struggling as the day approaches?
Grief and trauma counselor Courtney Armstrong -- author of "Transforming Traumatic Grief" (courtneyarmstronglpc.com) -- has some suggestions and coping strategies, including activities to promote emotional healing and ways to retain the "living story" of lost loved ones and to feel their continued presence in one's life.
Ask Courtney:
-- How should people cope with the traumatic anniversary of September 11?
-- What to say -- and avoid saying -- to others who experienced loss that day
-- What helps survivors to cope with their memories and to avoid Post-Traumatic Stress Disorder
-- How traumatic grief differs from typical grief
-- What are her six steps for transforming traumatic grief
Courtney Armstrong has most recently appeared on Midday News on CBS Newsradio Los Angeles, The Armstrong & Getty Show on KNEW San Francisco, Your Life After Trauma on WSVU Palm Beach, Good Morning Chattanooga, WTVC NewsChannel 9, Issues and Answers with Terry Leahy on NRG Media, John Wright on KLPZ Parker AZ, The Gary Snyder Show WBAT Indiana, The Danny Lee Show on WFPA Alabama, Jim Bunner on KWOA Minnesota, in the online journal AIB: Advances in Bereavement, and in the online "Open to Hope" project.  To arrange an interview for your own program or journal, please contact Will Bower at will(at)allenmediastrategies(dot)com or 202-365-2536.
# # #