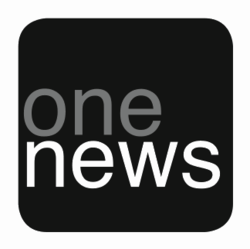 Visitors and County residents who visit OneNews get immediate access to literally hundreds of social media sites all in one place, and all at one time!
Largo, MD (PRWEB) September 09, 2011
Prince George's County Conference & Visitors Bureau (CVB) has launched OneNews---the first-ever tourism news aggregator Web site in Maryland. Feeding 24/7 and up-to-the-second into OneNews are hundreds of RSS feeds with constantly changing, viral categories from CVB members' social media networks including sites like Facebook®, Twitter®, Flickr®, and YouTube®.
Conceived by the CVB as an important promotional tool for its members, OneNews constantly updates itself every time a CVB member "Tweets" on their Twitter page, writes on their wall in Facebook, posts a picture in Flickr, or uploads a video to YouTube. Captured spontaneously in OneNews are CVB members' last minute deals, hot offers, events, announcements, or whatever they are promoting at-that-second to County visitors and residents.
Popular categories on OneNews include Festivals, Live Music and Dancing, Sports, Museums, Visual & Performing Arts, Reunions, Breaking News, Traffic and Weather, Parks & Recreation, the War of 1812, and more. To demonstrate how it actually works, the Bowie Baysox's page on OneNews spontaneously pulls up 18 of the Baysox's latest videos on YouTube, 12 Flickr photos, their 10 latest "tweets", and 10 Facebook posts complete with pictures. The Six Flags' page aggregates 18 videos from YouTube, 10 Tweets from Twitter, 10 Facebook posts with pictures, and 10 of Six Flags' latest blog entries all on one page in addition a direct link to Six Flags Web site.
"Visitors and County residents who visit OneNews get immediate access to literally hundreds of social media sites without opening any of their accounts, logging in, looking up a password or user name, or searching for a Web site address. It's all been done for them in OneNews," remarked Matt Neitzey, Executive Director of the Prince George's County CVB. "The way OneNews works is simply amazing. It eliminates the need to search anywhere else on the Web to find out what's happening and is updated automatically...our members can sit back, relax, and let their social media networks work for them all in one place."
Last year the CVB launched HistoricPrinceGeorges.com which celebrates the rich history and heritage of the County. Visitors to the site can search through historic themes like Archaeology & Native Americans, African-American History, the War of 1812, 20th Century, and Civil Society. Driving tours through the County feature "Mansions and Mill Towns", "The Historic Wright Flight", and "History in the Making".
The Visitors Bureau also hosts ReunionCapitalUSA.com, a web site that helps reunion planners create lasting memories for their next family, military, school, or church reunion or group outing. Reunion-Headquarters.com, a companion blog, highlights special reunion sites, activities, stories, resources, and encourages feedback and comments.
To check out OneNews go to VisitPrinceGeorges.com and click on the OneNews link on the home page, or visit http://www.VisitPrinceGeorges.com/onenews
For more information on how to get your hot offers, deals, or happenings in Prince George's County on OneNews, please contact the Conference & Visitors Bureau at 301.925.8300.
OneNews web site was created for the Prince George's County Conference & Visitors Bureau by The Souza Agency, Annapolis, Maryland, 410.573.1300.
###