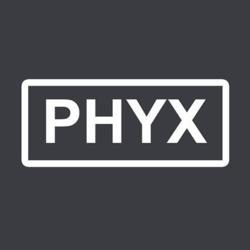 "Whether you have used our coloring, styling, cleaning, or keying tools, we want to see your finished product!"
Pittsburgh, PA (PRWEB) September 02, 2011
Visual effects software developer PHYX Inc. announces a contest dedicated to spotlighting projects that have incorporated the use of PHYX software during production or post-production.
With new products on the horizon, PHYX wants to celebrate the projects that used their tools to create on-screen magic. PHYX wants to showcase these projects through the month of October, by running a contest where filmmakers submit links to their projects online and the general public will vote for the winners. As a premier visual effects developer since 2007, there should be no shortage of commercials, music videos, and films that have leveraged the power of PHYX tools during production.
"Phyx has seen an unbelievable response to our products over the past few years. Use of our software has grown to include major motion picture studios, as well as major television outlets. Many excellent projects have used PHYX products in their creation." comments Justin Bendo of PHYX Inc. "Whether you have used our coloring, styling, cleaning, or keying tools, we want to see your finished product!"
Entries must have used PHYX products during the creation of the project. Enter your projects by September 30th on Facebook. Voting will take place October 1-29th on Facebook and Twitter. The public's votes will determine the top 2 winners in each category.
The public will vote for the projects based on the following criteria:
A. Creativity
B. Production Quality
C. The project which best highlights PHYX products
Winners will be contacted on October 30th. Winners will receive one free license of any PHYX product they choose.
To enter your product is simple. Visit http://www.phyxware.com and click on the Facebook or Twitter icon. Submit the link to your video via a post on our Facebook page, or by sending us a tweet. Also include the PHYX products used in the project. Your project is now entered into the contest.
Bendo goes on to add, "We are excited to celebrate our past as we look to the future by launching this contest. We look forward to showcasing many of the filmmakers who use our products in the coming weeks!"
About PHYX Inc.:
PHYX Incorporated is a privately held U.S. corporation. Its principals have been developing custom tools for Visual Effects since 2002. In 2007, PHYX Inc. brought its first collection of tools to the public.
PHYX Inc. continues to create its visual effects tools with the involvement and guidance of professionals from Industrial Light and Magic (ILM), WETA Digital, Digital Domain, Sony Imageworks, Pixar, and other studios.
To learn more, please visit http://www.phyxware.com
For further information on the contest, please contact Andy Tallent, Public Relations -
Phyx Inc. at andy (at) phyx.biz.
###