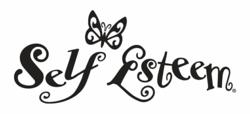 Los Angeles, California (PRWEB) September 01, 2011
Unfortunately, no one at Self Esteem was ever contacted to confirm that they indeed were the manufacturer of the T-shirt. The company was associated with the shirt because they were grouped on the JCPenney website where the 'Too Pretty' shirt was displayed.
"This huge oversight on the part of the media and concerned mothers has caused our company's name to be defamed not only with one of our largest customers, JCPenney, but with our entire customer base," said President of Self Esteem Richard Clareman. "We have always and will continue to promote positive messages to young girls."
"Not only has Self Esteem Clothing been received negatively within the national media, but we have also received hundreds of posts to our Facebook page by outraged mothers accusing our company of promoting negative messages to young girls," said Clareman. The company has posted statements on their website and social media accounts alerting readers that they have been falsely accused.
"JCPenney would like to clarify inaccurate information reported by certain media outlets. To confirm, Self Esteem was not the vendor of the 'Too Pretty' shirt. Self Esteem has been a great vendor to JCPenney for many years, and it's unfortunate that their company got caught up in this issue," stated Clark McNaught, JCPenney's general merchandise manager of its Children's division."
About Self Esteem
Launched in 1997, Self Esteem takes a new and soulful approach to the junior market by offering a combination of style and substance. The company shops trends globally each season to come up with the concepts that will inspire the junior novelty knit tops line. In addition to its junior sportswear line, Self Esteem produces girls 4–6x and 7-16 and junior plus size lines. In 2003, the company expanded its line through licensing agreements to include junior and girl's footwear, junior sunglasses, sleepwear, daywear, intimates, hosiery, headwear, and cold weather accessories. Self Esteem is carried in over 3,000 retail stores across the country including major department stores, specialty chains and specialty boutiques. Self Esteem gives teenagers what they need to look good and to feel good by remaining true to its mission: committed to creating the inspiration for individual style that expresses the inner you. For more information on the company, please visit: http://selfesteemusa.com/
###