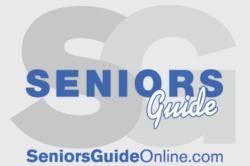 You expect to see seniors playing bridge or gardening; you don't expect to see them swinging their hips to Lady Gaga.
Richmond, Virginia (PRWEB) September 08, 2011
In the age of the viral video, the Internet is creating instant celebrities and a new vehicle for anyone with a camera and Internet connection to showcase their talents and tell the world who they are. The most popular social media website to find the stars of the new millennium is online video site, YouTube. User submitted videos provide a new form of entertainment to the many daily viewers of YouTube – which currently exceeds 2 million views per day according to infographic data from Website Monitoring. It is also estimated that the average person spends 15 minutes per day watching videos on YouTube.
Beginning Summer 2011, there is a video series that is focusing exclusively on senior citizens and the aging population, showing their lively personalities and what activities they are doing to remain active. Seniors Guide is giving senior citizens the opportunity to showcase their talents with "Seniors Got Talent" – a user submitted online video contest on the retirement resource's YouTube Channel.
The talent showcase was started by Seniors Guide to show that life doesn't become boring or stop after one reaches the age of 65.
"The truth is that just because a person has crossed that 65 year age line, doesn't mean that they are bound to lead a boring life," says Katharine Ross, Director of Publishing for Seniors Guide and SeniorsGuideOnline.com. "With Seniors Guide's talent contest, it is a chance to celebrate the vibrant side of being a senior and enjoy some entertaining YouTube videos at the same time."
Today's retirement communities are catering to the many active seniors who want to remain in good health as they age. "More often than not, seniors today are active adults who enjoy hobbies that they've always enjoyed such as dancing, jogging, and socializing. For instance, Jane Fonda hasn't stopped working out, she's just doing it differently. Retirement communities of today are tasked with how to appeal to these very active seniors, and many do so by having a multitude of activities and functions available such as talent shows," says Ross.
Many popular activities available for seniors include Wii Bowling, Exercise Classes, Pool Activities, and talent contests put on for residents and their families.
One example of current senior citizen videos featured include 66 year old Karen B singing 'Somewhere Over The Rainbow', as made famous by Judy Garland in the American classic movie, "The Wizard of Oz." Karen, a resident of Chapel Hill, North Carolina submitted the video in hopes of winning one of the cash prizes being offered to the video with the most likes and comments.
Another video pairs a talented senior citizen dance team performing a routine with the background music of superstar Lady Gaga - dancing to her 2010 hit, "Telephone."
"You expect to see seniors playing bridge or gardening; you don't expect to see them swinging their hips to Lady Gaga" says Ross.
The video was submitted by the local Senior Center in Garner, North Carolina and features a dance team comprised of senior citizen volunteers. Named the G-Squad, they won the Gold at the Raleigh Senior Games for their choreography to the Lady Gaga song.
Retirement Communities are requested to submit videos for the contest as they are eligible for cash prizes to invest into their activity programs and resources for senior citizens. Independent Living, Assisted Living, Continuing Care, and Skilled Nursing Home Communities are encouraged to submit their videos to http://www.SeniorsGuideOnline.com for their opportunity to win the cash prizes – which are rewarded through comments and likes on the individual YouTube videos.
On what the Garner Senior Center would use the money for, Fitness Program Specialist Nancy Hulbert says, "The volunteers are responsible for their costumes, dance shoes, travel and registration fees for the senior games – we would probably use the money to help with those expenses."
The contest ends September 30, but Seniors Got Talent will be a continually updated and shared video showcase for senior's and their families – and for viewers that want to be reminded that talents will always be there with them.
Seniors Guide, a Richmond, Va. -based company publishes Seniors Guide magazines throughout Cincinnati, Ohio; Dayton, Ohio; Indianapolis, Indiana; Raleigh-Durham, North Carolina; Richmond, Virginia; and Roanoke-Lynchburg, Virginia and features a correlating website of http://www.SeniorsGuideOnline.com. Seniors Guide's mission is to help seniors and their families find the information they need on options available in senior housing, senior care, assisted living, independent senior living, retirement communities and other retirement living needs. Seniors Guide also publishes Home Care Choice magazines in Cincinnati, Ohio; Dayton, Ohio; Raleigh-Durham, North Carolina; and Richmond, VA with the correlating website http://www.HomeCareChoice.com. Ross Publishing, Seniors Guide's parent company, began in 1991 and has been publishing helpful, free publications and websites ever since.
# # #