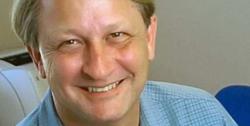 People ask me how many stores I have. I tell them straight - "for me, one is enough. That makes it vital that I don't compromise on the quality of my cart. MultiStore is my Everything." Lyn M.
Ashland, OR (PRWEB) September 02, 2011
AspDotNetStorefront, provider of the world's leading .NET shopping cart, brings out more "multi" than ever before.
After introducing the first shopping cart to be configured for MultiLanguage and MultiCurrency, AspDotNetStorefront remains the only e-commerce software company to offer a wholly affordable, comprehensive MultiStore. With the release of MultiStore 9.2, they've continued this trend by introducing "MultiPay."
When asked about the philosophy of the newly released cart, and about a definition of MultiPay, the company's CEO, Dana Greaves (named in the press as the "world's coolest CEO" in 2009 for his initiatives with the iphone) said "This particular release focuses on the elements of an online store that keep the consumers coming back. We have integrated a range of tools and services, many of them provided by other experts in our community. Good examples are Bongo (for international shipping) and Avalara (for comprehensive sales tax services). But above all, we have given focus to reassuring the shopper that it is safe to buy on a store that is powered by MultiStore 9.2. We are introducing fraud screening, and geotrust SSL, and buySAFE which surely above all things, with its three-in-one purchase guarantee seal, persuades shoppers to "buy here, buy now."
Dana continued "We provide a new box of tricks with a single objective – to lead consumers to the point of checkout and then give them the popular payment options that ensure they complete the transaction. This is our MultiPay concept: Give the shopper the ability to use whatever method of payment makes him feel the most comfortable and safe. As consumers gravitate toward trusted brands, it is increasingly import to offer checkout options from the names they trust. Now, our online sellers have more than one way to collect money. Beyond the 33 dependable integrated gateways, (many of them international) we now have embedded the biggest names in off-site checkout: PayPal Express Checkout, Google Checkout, and Checkout by Amazon. We describe Amazon's checkout as a "wallet" or a "vault" – somewhere for the shopper to keep credit card details and address books safely , and Amazon isn't our only vault. We also support the Moneybookers wallet, the SecureNetv4 Vault and Authorize.net CIM."
This newest release by AspDotNetStorefront also makes a play for the international market via global payment methods that open the door to a combined 100 different local (international) debit cards. As Dana notes, "with all those options, every merchant using our store can decide, at will, to no longer capture credit card data and transmit it for processing, but instead to let one of these services, embedded into our cart, take on the heavy lifting of PCI compliance."
The result? A shopping cart that is safe for the seller, and safe for the shopper. MultiPay looks like a phenomenal next step for this market leader. Thousands of users have switched to MultiStore since March, when it was re-launched under the banner "MultiStore – now available one store at a time". Over 85% of users start off with just one store, and many may never expand to more stores, but love the platform for its wealth of services, tools and features.
Visit AspDotNetStorefront.com. Call 602 490 0243. sales(at)aspdotnetstorefront(dot)com
###