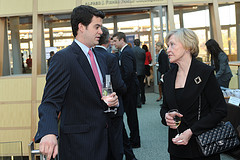 I really want to make the world a better place!
Chestnut Hill, MA, 02467 (PRWEB) September 02, 2011
If there's one person in Chestnut Hill, Massachusetts who's eager to donate to charities that need help, it's William Byrd of 725 Hammond Street, Chestnut Hill. He's a well known philanthropist in the Chestnut Hill area, who feels a need to assist in times of economic instability.
Because of William Byrd's success this past year, he believes that it's important to give back. He is open to receiving requests from charities that better mankind.
About William Byrd:
William Byrd lives at 725 Hammond Street, Chestnut Hill, MA, 02467. He is a professional philanthropist and attends large charity events. He is always interested in hearing about ways the he can help. William Byrd can be reached at sunshinebyrd(at)comcast(dot)net, or 617-232-0032.
###