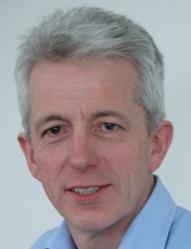 We advocate a pragmatic approach to agile and one structured to change behaviours across an organisation
London, United Kingdom (PRWEB UK) 6 September 2011
Focus on Agile is a new venture from Focus on Training. Focus on Agile provides training solutions on agile topics spanning project management, systems development and software testing. The Focus schedule of over 150 agile courses is being expanded rapidly and includes events in London and 10 other UK and European cities. Focus also provides in-house training courses ranging from introductory workshops through to certified ScrumMaster courses delivered by world renowned trainers.
Focus development director, Rex Gibson explains why Agile is so topical. "A fast changing business and technology environment is driving companies to switch to Agile methodologies. Agile organisations embrace change. Agile techniques such as Scrum and DSDM feature cycles of action, review and adaptation. Effective Agile managers understand when and how to move away from traditional bureaucratic processes."
Gibson cautions against a one size fits all approach. "Too often, we see companies which have trained a couple of ScrumMasters but who are then disappointed when attitudes across the rest of the team change little. Focus is not tied to one specific Agile methodology. We advocate a pragmatic approach and one that is structured to change behaviours across an organisation. Driving results from investment in Agile is all about creating dynamic, self managing and highly motivated teams."
The Focus on Agile website is the most comprehensive Agile knowledge hub. It includes explanations of more than 12 Agile topics, along with FAQs, an interactive blog and videos featuring leading agile specialists. A range of white papers can be downloaded free of charge.
http://www.agile-training-courses.com
Organisations as diverse as IBM and the UK government have publicly proclaimed the benefits of agile in enabling cost effective and high quality solutions. Whilst most commonly associated with IT and software development projects there is increasing recognition of the relevance of Agile to other fast moving project situations.
ABOUT FOCUS
Focus is a leading training organisation specialising in skills development and accreditation for Project Management and IT professionals. Courses are available on both a public schedule and in-house basis.
The Focus schedule includes 15,000 training courses in 100 locations so it's easy to find convenient dates and venues.
###