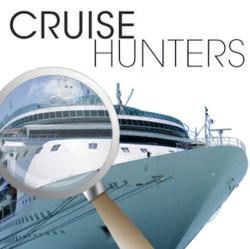 Traveling and saving money shouldn't be a hassle.
Atlanta, GA (PRWEB) September 02, 2011
Cruise Hunters, LLC announced the start of a cruise price guarantee program today in conjunction with the launch of its new cruise deals website.
"Our mission is simple. The Cruise Hunters will find the best cruise deals and discounts for our clients' cruise vacations," said Brad Kimberly, founder and co-owner of Cruise Hunters, LLC. "In keeping with our mission, we're happy to announce The Cruise Hunters Promise."
The Cruise Hunters Promise means clients will always receive the best cruise fare, and that includes discounts made available after the reservation is confirmed, Kimberly said.
"Our top priority is taking care of our clients, and we're going to put money back into their pockets," he said. "We will routinely monitor the price of each client's cruise reservation, and if we see the price drop, we'll have the cruise line adjust the price according to the reservation's fare rules."
In rare cases where the cruise line's fare rules will not allow a price adjustment, the agency says it will work with the cruise lines to make another accommodation such as a free upgrade or stateroom amenity.
"Traveling and saving money shouldn't be a hassle," Kimberly said. "We believe The Cruise Hunters Promise is the most customer-friendly price guarantee program available today. Our clients have repeatedly told us how much they appreciate our commitment to getting the best cruise deals for their vacations."
Details on The Cruise Hunters Promise are available at the new Cruise Hunters website located at http://www.theCruiseHunters.com. Guests can choose from 26 different cruise lines for their vacations and make reservations directly from The Cruise Hunters site without any booking fees. Major cruise partners with The Cruise Hunters include Carnival Cruise Lines, Princess Cruises, Royal Caribbean, and luxury lines such as Regent Seven Seas Cruises.
About Cruise Hunters
Cruise Hunters, LLC, provides the most luxurious and relaxing cruise vacations at the best rates available. An affiliate of Travel Planners International, Cruise Hunters is a veteran-owned travel agency based in Atlanta. Cruise Hunters has been finding the best cruise deals and discounts for its clients since 1999.
###