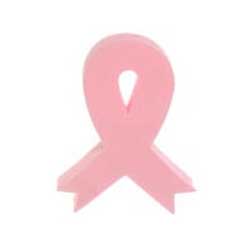 Essex, CT (PRWEB) September 06, 2011
October is Breast Cancer Awareness Month. 4AllPromos wants to help its customers raise awareness about breast cancer with its collection of pink ribbon promotional products. According to the National Cancer one in eight women will be diagnosed with breast cancer in their lifetime and by raising awareness with fundraisers, community events and campaigns the odds of women around the world surviving from breast cancer will continue to increase.
The pink ribbon campaign for breast cancer is one of the most successful awareness campaigns to date. The pink ribbon symbol has become synonymous with support and fundraising efforts provided by organizations such as the Susan G. Komen for the Cure and the National Breast Cancer Foundation. However, small local fundraising efforts help too. Sales incentives, giveaways and thank you gifts all help raise funds, educate customers and create awareness in the community. Shop for Pink ribbon promotional products from 4AllPromos for a business or event during the month of October to help fight for a cure.
Create sales incentives focused around Breast Cancer Awareness month to help get customer's in the door. Ask customers to spend more than $50 or $100 on a certain product or day and a portion of proceeds will go to benefit an official breast cancer charity or even a local organization or family affected by the disease. Or give customers a free product with their purchase. Pink sticky notes, pens, towels, cosmetic bags and flashlights all make great gifts. This will entice customers to spend a certain amount in order to receive a gift. It may also be a good idea to include an informational flyer or postcard on how to do a self-exam or ways to stay healthy and cancer free. Perhaps get other local businesses such as gyms or health food stores to offer up coupons that you can give away to patrons.
|
Everyone loves a giveaway. Provide pink promotional giveaways at breast cancer charity or fundraising events. Walk for the Cure events are popular during the month of October. Give walkers a pink water bottle, gym towel or pedometer to say thank you. Create a goodie bag for dances or other fundraising events with note pads, key chains, stress balls and pink fortune cookies with special uplifting messages. Giving away pink promotional products will help promote support for breast cancer awareness out in the community. The more pink ribbons, the more support and hopefully the more money will be raised to help patients and families who are dealing with the disease.
A thank you goes a long way. Give customers, patrons or attendees a pink thank you gift for showing up at breast cancer awareness events. Antenna balls, mugs, cowbells, stickers or even small stuffed animals are memorable giveaways that will get people talking. Giveaways will get people talking about what local businesses are doing to help out in the community. Lead by example and select an important or personal charity and make a difference.
4AllPromos has plenty of pink promotional products to get people talking about National Breast Cancer Awareness Month. Think of everything that can be pink! From water bottles, to sticky notes, to t-shirts and mugs, 4AllPromos has something pink for everyone. Order your pink ribbon products today.
###