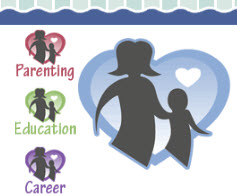 "I cannot thank SingleMomFinancialHelp.com enough for their generous efforts in helping me and my son, in a time where I am struggling to even buy food. It's amazing to feel this type of support from such a loving and caring community! - Sara
Fort Collins, CO (PRWEB) September 07, 2011
Single moms are constantly worried about their future and financials. The purpose of our site, SingleMomFinancialHelp.com, is to relieve single mothers of the stress and help them better manage their finances. We have tips and tricks for many types of the financial help single moms may need, whether it is buying a home, removing debt, or going back to school.
There are many single mother grants available; they just need to search for them in the right place. There are many varieties of financial grants for single mothers that are available from both the US government and other private organizations. These single mother grants are very helpful, and they make day to day purchases simple. And the best part about grants is that they do not have to be repaid. That makes them very beneficial. This website makes it easy to find the correct grant for you based on your situation. Hard working single moms can get grants for school, housing assistance for single moms, or even a small business.
A new feature we have just recently incorporated into our website is a section in which single moms can share their success stories and tell us how they manage their lives, finances, education, and children. This is designed to encourage other single moms and motivate them to keep going even as times get hard!
This website has everything a single mother may possibly need to know. The website is updated regularly, and offers many great tips and advice that may be helpful to single moms! This website is meant to be an online companion for single moms.
For many single moms, managing finances can be hard. There are numerous financial situations that a single mom must take care of: costs of school, day to day bills, childcare, housing, and transportation. With all this going on, managing all the financials is hard.
Our vision:
Single Mom Financial Help started in 2007, and has grown to include a network of sites to help single moms with the struggles and obstacles of daily life. These sites are set up to assist single moms with day-to-day things, such as raising children, choosing the right career, and getting the necessary education credentials, along with providing financial help. The goal is to help single moms increase the quality of their lives and make good decisions for their situations.
The network of sites even has a forum in which you can connect, ask questions, and interact with other single moms as well. They can share everyday experiences and ask questions, and most of all, talk to people that they can closely relate to! Single moms can give others encouraging words and support other moms as well! There is also a section on the website: single mom stories, in which single moms can post their story as motivation to other single moms and describe how they are successfully managing their life - and living it to the fullest!
The Single Mom Help Network also has a strong fan base on Facebook and Twitter too, so feel free to follow us, like us, and get connected to participate in and read our discussions.
# # #