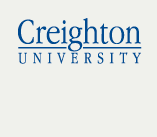 Omaha, NE (PRWEB) September 06, 2011
Creighton continues its complimentary fall webinar series on "hot topics" in health care ethics, offered as part of its Master of Science in Health Care Ethics program. The upcoming September 20th webinar, the second in the new series, is titled "The Difference Between Ethical Reasoning and Legal Reasoning." Attendance is free and open to all.
Creighton faculty member Beth Furlong, MS, PhD, JD, RN, will lead the event. Dr. Furlong, who teaches in Creighton's online M.S. in Health Care Ethics program, will talk about the differences and similarities between the two types of reasoning and the importance of understanding the law's impact on ethical dilemmas. She will describe the different aspects and concepts of both types of decision-making processes and will identify similarities between the two as well.
"Within the context of health care ethics, legal reasoning is a valuable tool, but it may have its limitations," says Dr. Furlong. "For example, at a dying patient's bed side, ethical reasoning may seem more relevant and in the patient's best interests."
Creighton's webinar series is intended to keep health care professionals and others who must deal with ethics in health care informed about trends and news in bioethics, as well as to let them know about the master's in Health Care Ethics degree program and its potential career applications for physicians, nurses, hospital administrators, chaplains, and other health care workers.
Date, time, and registration information of the upcoming webinar are as follows:
Webinar: "The Difference Between Ethical Reasoning and Legal Reasoning."
DATE: Tuesday, September 20, 2011
TIME: 6:30-7:30PM CDT
To learn more about the Creighton University Master of Science in Health Care Ethics or additional upcoming Health Care Ethics events, go to http://www.creighton-online.com. To learn more about the webinar series, contact Allison Anderson or Cindy Workman at the phone number or email provided above.
About Creighton University
Creighton University, a Catholic, Jesuit institution located in Omaha, Neb., enrolls more than 4,100 undergraduate and 3,200 professional school and graduate students. Nationally recognized for providing a balanced educational experience, the University offers a rigorous academic agenda with a broad range of disciplines, providing undergraduate, graduate and professional degree programs that emphasize educating the whole person: academically, socially and spiritually. Creighton has been a top-ranked Midwestern university in the college edition of U.S. News & World Report magazine for more than 20 years. For more information, visit our website at http://www.creighton.edu.
# # #