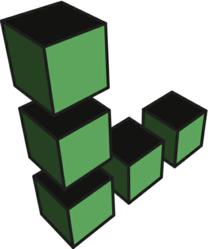 We work hard to reduce costs, increase scale, and optimize the efficiency of our operations and pass those benefits along to our customers.
Galloway, New Jersey (PRWEB) September 02, 2011
Linode, a leading cloud hosting provider, announced that it will again lower pricing for its cloud services. Specifically, all inbound data transfer to any Linode Cloud server or NodeBalancer will be 100% free of charge, for all customers located in any of the company's five globally diverse facilities. Linode has also eliminated transfer overage penalties.
These changes to Linode's pricing mean customers no longer need to worry about how much data their Linodes or NodeBalancers receive, since all inbound traffic is free. As an example, if a customer was paying for transfer beyond what came bundled with their Linodes, and 40% of their total transfer was inbound, that customer will now be paying 40% less in transfer costs than before.
The company is also eliminating the penalty customers would normally pay for going over their transfer quota. The old 'overage fee' of $0.15/GB is now the same as the pre-pay rate of $0.10/GB.
The announcement came just days after the company was named by Inc. magazine as one of America's 500 fastest growing privately held companies - ranking 1st in Cloud Services, 24th in the IT industry, and 11th overall in the state of New Jersey. "We are always excited to roll out upgrades for our customers help keep their cloud cost-effective and easy to manage," said Thomas Asaro, senior vice president of operations for Linode. "We work hard to continue reducing costs and passing those savings along to our customers."
Linode has a long-standing reputation of upgrading its services for customers at no additional charge. Since its founding in 2003 the company has consistently increased RAM, storage, and transfer in addition to adding a multitude of features including NodeBalancers, the Linode API, StackScripts, and Native IPv6 support.
About Linode
Linode delivers virtualized cloud services from five data centers across the U.S. and Europe to some of the most innovative companies in the world, such as The Onion and Creative Commons. The company's proven IaaS (Infrastructure as a Service) platform enables customers to deploy and manage Linux virtual servers in the Linode Cloud with the ability to scale deployments to meet business demands - paying only for what they use with no long-term commitments. For more information, visit http://www.linode.com/.
###