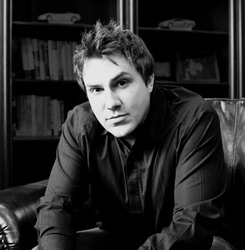 "I'm honored to continue my support for an organization that has had such a meaningful impact in the Phoenix area and beyond"
Scottsdale, AZ (PRWEB) September 02, 2011
Scottsdale entrepreneur Jason Hope is continuing his support for the Teach for America Program in Phoenix as part of his commitment to help improve public education in Arizona and the United States as a whole.
"I'm honored to continue my support for an organization that has had such a meaningful impact in the Phoenix area and beyond," Hope said. "Every child should have the chance to pursuer their dreams and Teach for America plays a crucial role in providing that opportunity."
Jason Hope has supported Teach for America since 2010 and was so impressed by the work the organization has accomplished, he decided to continue his legacy of philanthropy by pledging to support the organization throughout 2011.
Teach for America makes a lasting positive impact in low-income communities by placing dedicated and innovative teachers in struggling schools.
"Teach for America is at the forefront of the battle against poverty and inequality," Hope said. "When we improve education, we improve our communities and allow future generations to realize their potential."
About Teach For America
Teach For America is the national corps of outstanding recent college graduates who commit to teach for two years in urban and rural public schools and become lifelong leaders in expanding educational opportunity. This fall, 9,300 corps members will be teaching in 43 regions across the country while nearly 24,000 Teach For America alumni continue working from inside and outside the field of education for the fundamental changes necessary to ensure educational excellence and equity.
About Jason Hope
Jason Hope is a Scottsdale, Arizona philanthropist and entrepreneur. He has supported a wide array of charities and non-profits in the Valley and across the world. His interest in charitable works spans the realm of education, disease cure, biotechnology and confronting hunger. For more information about his charity work visit http://www.jasonhope.com.
###