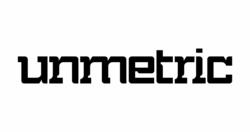 So you grew your Facebook fan base by 16% last month. Is that good? Bad? Ugly?
Chicago, IL (PRWEB) September 08, 2011
So you grew your Facebook fan base by 16% last month. Is that good? Bad?
Perhaps a recent post attracted 86 likes and 95 comments. How great is that?
Your brand invests in providing excellent customer service on Twitter. But how well do you stack up when compared to your competitors?
Questions like these and more are what Unmetric, the Social Media Benchmarking Company, answers. By curating, mining and distilling data around the Facebook pages and Twitter IDs of leading brands in various sectors, Unmetric provides social media practitioners with data that was unavailable so far -- competitive benchmarks.
Besides comparing the performance of competing brands, Unmetric also benchmarks brands against their sector so they know if they are "on par". The web application captures everything that matters, including fan and follower growth, fan profiles, response times, timing and insights into content strategies - thanks to the combined firepower of intelligent algorithms and a team of human analysts.
Currently in private beta, Unmetric is launching to a limited set of users next week - users that include marquee brands from Fortune 100 companies. At this time, Unmetric provides data on Facebook and Twitter, and includes sector specific benchmarks for various sectors. The web application also has a unique content intelligence module that dissects the content strategies of brands on Facebook.
The company is accepting requests for trials at this time. More information is available at http://www.unmetric.com
####