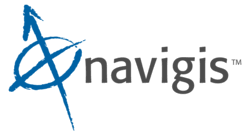 With the new Navigis Managed Instance solution more customers will be able to experience ServiceNow and leverage the power of IT 3.0
Gig Harbor, WA (PRWEB) September 06, 2011
Navigis, a leading global integrator of ITSM software and services and the oldest and largest ServiceNow partner, today announced the availability of their Managed Instance service. This new service allows smaller companies who fall below the minimum seat requirements access to ServiceNow, the IT service management platform that combines ITIL v3 process support and Software-as-a-Service (SaaS) and Platform-as-a-Service (PaaS) delivery. Navigis Managed Instance customers have access to all ServiceNow applications each built on a common, extensible platform.
The Managed Instance solution from Navigis automates the delivery of IT service management and is licensed through a simple and economical subscription plan starting at $79 per month per user.
"With Managed Instance we provide the opportunity for smaller companies to leverage the power of ServiceNow and the enterprise-grade applications many larger companies are benefitting from," said Jason Wojahn, Vice President of Navigis Operations. "Our proven Navigis implementation methodology gets Managed Instance customers up and running in weeks and our licensing model ensures costs will be low and predictable year-over-year."
ServiceNow is built to be a productivity tool for all types of business users including the CIO, service desk staff, application developers, IT finance, IT operations and business people. With Managed Instance and access to ServiceNow, users are able to make IT more accessible, intuitive and social because the system brings together IT strategy, design, transition and operation on a powerfully simple cloud platform.
"As one of ServiceNow's most innovative and successful partners, Navigis is responsible for a host of value-added services including implementations, service upgrades, training, process improvement, as well as custom application development and enhancements," said Peter Dunlap, Director of Alliances at ServiceNow. "With the new Navigis Managed Instance solution more customers will be able to experience ServiceNow and leverage the power of IT 3.0."
About Navigis
Navigis has been a global leader in IT Service Management and practices since 1996 and is the largest and oldest ServiceNow partner. Navigis is a trusted advisor for its customers, delivering high-value services that address key business issues. Navigis helps customers realize the benefits of ServiceNow in a short period of time. Furthermore, Navigis enables the client knowledge and expertise required to ensure on-going success.
###