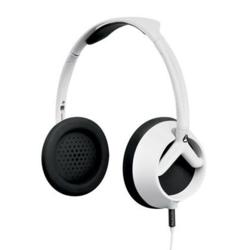 Headphones have been long overlooked as a fashion accessory and this new line of premium quality headphones are sure to show people how stylish they can be while walking down the streets of New York City
South Hackensack, NJ (PRWEB) September 05, 2011
For twelve years, Nixon has been manufacturing high end fashion accessories. Mostly known for their superior watch design, Nixon has boosted itself to the forefront of fashion with their innovative and functional style and plans to continue this growth through the introduction of their new line of headphones.
"Headphones have been long overlooked as a fashion accessory and this new line of premium quality headphones are sure to show people how stylish they can be while walking down the streets of New York City, or trying new tricks in the skate park," says Headphones.com Manager Brian Gluck.
The Nixon team has also designed their headphones with the modern athlete in mind, an athlete who demands a durable, yet stylish look that maintains the integrity of their music in extreme environments. Each pair of Nixon headphones provides high quality audio in a chic shell that appeals to both the audio enthusiast and modern day fashionista. Five of the sixteen headphones feature microphones, while two are equipped with Apple device controls for convenience and easy operation of music while on the go.
Headphones.com is part of the AlltecStores network. The AlltecStores network consists of several specialty, e-tail websites focusing on audio-visual and technology products. It's main website, AlltecStores.com is parent to several others e-commerce sites, including Headphones.com, ProjectorScreenStore.com, AllCartStore.com, PodiumAndLecternStore.com, AllWhiteboards.com, ProjectorBulbsandLamps.com, NationalAVSupply.com and more. Manufacturers interested in having their products on Headphones.com should contact pr(at)headphones(dot)com. For more information visit http://www.headphones.com
###