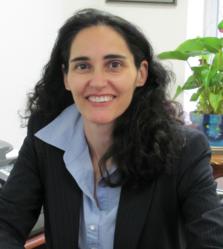 Establishing an actual bricks-and-mortar location in the Gulf Coast will help Marstel-Day expand our innovative services in a market that is already very important to us
Fredericksburg, VA (PRWEB) September 06, 2011
Rebecca Rubin, president of the innovative environmental and conservation consulting firm, Marstel-Day, LLC, announced today that the company has established an office in the Gulf Coast region of the US.
The new office opened on September 1, 2011 at NASA's John C. Stennis Space Center, in Hancock County, Mississippi. Stennis Space Center, known as Mississippi's "Federal City," is ideally located less than 50 miles from New Orleans and within close proximity of several potential federal and state clients as well as private clients and business partners.
"Establishing an actual bricks-and-mortar location in the Gulf Coast will help Marstel-Day expand our innovative services in a market that is already very important to us," said Ms. Rubin. Among Marstel-Day's experience in the Southeastern U.S. is an indefinite delivery/indefinite quantity contract to provide environmental consulting services to the US Army Corps of Engineers' Mobile District.
Marstel-Day Ecosystem Services Program Manager, Peter Hoar, will manage the office, continuing and expanding his current work in coordinating the development and implementation of ecosystem services and markets into Marstel-Day products in the Gulf Region. Mr. Hoar has 30 years of marine, coastal science and management experience with 14 years directed specifically to the northern and Mississippi Gulf Coast regions.
"Establishing this office at the Stennis Space Center location will provide Marstel-Day with an excellent opportunity to expand its services to federal and state clients, as well as to private clients and partners within the Southeastern and Gulf Coast regions of the U.S.," said Mr. Hoar- who will be the first permanent employee at the new office. The office space has the capacity for future staff expansion, though.
Fredericksburg, Va.-based Marstel-Day is a certified woman-owned, HUBZone small business concern that holds multiple federal prime contract vehicles. The company has additional offices in Oakland, Calif., and Alexandria, Va. Marstel-Day has received numerous awards for its "green" approach to environmental services, including the 2010 Tayloe Murphy Resilience Award from the University of Virginia emphasizing green ethics and a commitment to maintaining business locations in areas of high unemployment and low income (viewable on the UVA website and a local write-up), as well as other environmental business achievement awards received every year for the past seven years from Environmental Business International.
###