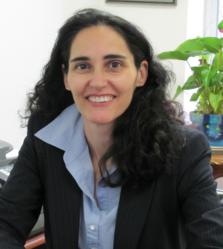 This is a tremendous honor, and one we are glad to have been able to again achieve.
Fredericksburg, VA (PRWEB) September 06, 2011
The Zweig Letter Hot Firm List has once again named Marstel-Day as one of the nation's fastest-growing environmental consulting firms.
"This is a tremendous honor, and one we are glad to have been able to again achieve," said company president Rebecca Rubin.
The Hot Firm List, compiled yearly by the business management consulting firm, ZweigWhite, recognizes US architectural, engineering and environmental consulting firms that are growing the fastest on the basis of percentage revenue growth as well as absolute dollar revenue growth over a four-year period. The List has been annually compiled since 2000.
The 2011 Hot Firm List takes into account revenue from 2007 through 2010. In 2010, Marstel-Day's revenue was $8.5 million, a 106% increase over its 2007 revenue amount.
Click here to view Marstel-Day's inclusion in the 2009 Hot Firm List, and here for its mention in the 2010 List.
Fredericksburg, Va.-based Marstel-Day is a certified woman-owned, HUBZone small business concern that holds multiple federal prime contract vehicles. The company has additional offices in Oakland, Calif., and Alexandria, Va. Marstel-Day has received numerous awards for its "green" approach to environmental services, including the 2010 Tayloe Murphy Resilience Award from the University of Virginia emphasizing green ethics and a commitment to maintaining business locations in areas of high unemployment and low income (viewable on the UVA website and a local write-up), as well as other environmental business achievement awards received every year for the past seven years from Environmental Business International.
###