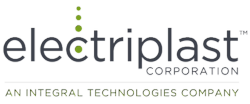 With ElectriPlast™ we eliminated the receiver's aluminum antenna, reduced the overall antenna size and still maintained performance.
Fort Washington, PA (PRWEB) September 06, 2011
ElectriPlast Corporation, a wholly owned subsidiary of Integral Technologies, Inc. (OTCBB: ITKG), (http://www.electriplast.com) and makers of the ElectriPlast™ line of electrically conductive resins, announced today Think Wireless, Inc., a leader in wireless technologies and antenna solutions, has purchased next generation antenna components engineered from ElectriPlast™ conductive resins for use in a new series of SiriusXM Satellite Radio receivers. The two companies will also work together to jointly develop future technologies incorporating ElectriPlast™ composites into next-generation Think Wireless products and devices.
"We are pleased to be selected by Think Wireless as their sole provider of conductive resins," said Paul Mackenzie, Director of Global Sales for ElectriPlast Corporation, "To have ElectriPlast™ incorporated into the next generation of consumer satellite radio products from Think Wireless introduces ElectriPlast™ to a myriad of applications within the wireless and antenna fields. For ElectriPlast™, who received the first of many patents for engineering a highly conductive plastic for antenna applications, this is quite a remarkable day."
ElectriPlast™, the company's patented line of conductive resins, includes over 80 blends and is said to be the most comprehensive line of conductive plastics in the industry. Applications include everything from wire and power electronics, to shielding, antennas, capacitors and medical devices. Interested industries include consumer electronics, aerospace, military, automotive, lighting, heavy industry and life sciences as designers and engineers look for ways to make their products lighter, more portable or more fuel efficient.
"Today's announcement follows months of testing and trials in which we proved the significant benefits of incorporating ElectriPlast™ conductive resins into our next generation antenna technologies," stated Dr. Argy Petros, founder and CTO of Think Wireless. "Not only is ElectriPlast™ durable, weather resistant and versatile it offers added functionality and lightweight composition. With ElectriPlast™ we eliminated the receiver's aluminum antenna, reduced the overall antenna size and still maintained performance. We look forward to incorporating ElectriPlast™ technology into future applications."
Think Wireless, Inc., with offices in the US and Asia, is a leader in RF products, wireless and antenna applications. Products include antenna solutions for Sirius-XM satellite devices, marine, home, and military applications and the world's first aftermarket single-cable on-glass SDARS antenna. Founder, Dr. Argy Petros, holds numerous patents in the antenna and RF products fields and is a member of NASA's Space Technology Hall of Fame.
ElectriPlast Corporation
ElectriPlast Corporation, a wholly owned subsidiary of Integral Technologies, Inc. (OTCBB: ITKG) ("Integral"), (http://www.electriplast.com) engages in the discovery, development, commercialization and licensing of electrically conductive hybrid plastics used primarily as raw materials in the production of industrial, commercial and consumer products and services worldwide. Its core material, ElectriPlast™, is a line of non-corrosive, electrically conductive resin-based materials whose properties allow it to be molded into any of the infinite shapes and sizes associated with plastics, rubbers and other polymers while reducing component weight by 40 to 60%. ElectriPlast Corp is a leader in conductive hybrid plastics with a broad Intellectual Property portfolio referencing its ElectriPlast™ technology.
Safe Harbor Statement
This press release contains "forward-looking statements'' within the meaning of Section 27A of the 1933 Securities Act and Section 21E of the 1934 Securities Exchange Act. These statements include, without limitation, predictions and guidance relating to the company's future financial performance and the research, development and commercialization of its technologies. In some cases, you can identify forward-looking statements by terminology such as, "may," "should," "expects," "plans," "anticipates," "believes," "estimates," "predicts," "potential," "continue," or the negative of these terms or other comparable terminology. These forward-looking statements are based on management's current expectations, but they involve a number of risks and uncertainties. Actual results and the timing of events could differ materially from those anticipated in the forward-looking statements, as the result of such factors, risks and uncertainties as (1) competition in the markets for the products and services sold by the company, (2) the ability of the company to execute its plans, and (3) other factors detailed in the company's public filings with the SEC, including, without limitation, those described in the Company's annual report on Form 10-K for the year ended June 30, 2010 as filed with the Securities and Exchange Commission and available at http://www.sec.gov. You are urged to consider these factors carefully in evaluating the forward-looking statements herein and are cautioned not to place undue reliance on such forward-looking statements, which are qualified in their entirety by this cautionary statement. The forward-looking statements speak only as of the date on which they are made and the company undertakes no obligation to publicly update such forward-looking statements to reflect subsequent events or circumstances.
# # #