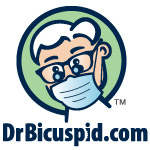 This community provides dental professionals with an online resource to keep up with the changes that are impacting their practices every day.
(PRWEB) September 06, 2011
Updated daily, the Practice Management Community is a primary resource for dentists on all the news, technology, legislative issues, and business practices related to managing the modern dental practice. It also features in-depth analyses of current issues impacting the practice of dentistry, including access to care, Medicaid cutbacks, and new workforce models.
Visitors can reach the Practice Management Community directly at http://www.practicemanagement.drbicuspid.com (mpm.drbicuspid.com from your mobile device) or through a link on the http://www.DrBicuspid.com home page.
Faced with a difficult economic environment, uncertainty about healthcare reform, reduced reimbursements, and employee management issues, successfully managing a dental practice has never been more challenging. Increased competition and rapidly changing technology and workforce issues are creating a maze of management decisions that dentists must confront every day in order to maintain a successful practice.
"We're extremely proud to partner with Patterson Dental on the Practice Management Community," said Ashok Shah, president of DrBicuspid.com. "This community provides dental professionals with an online resource to keep up with the changes that are impacting their practices every day and help them make better decisions for themselves, their employees, and their patients."
"Patterson Dental is excited to have the opportunity to sponsor the Practice Management Community," said Jana Berghoff, technology marketing manager, Patterson Dental. "We are happy to provide these engaged members of the dental industry with pertinent practice management content that will help position their practices at the forefront of technology."
About DrBicuspid.com
DrBicuspid.com is a division of IMV, Ltd. IMV Publishing operates websites targeted at vertical markets within the healthcare industry. DrBicuspid.com offers original feature articles, daily news, and educational information designed for today's dental professional and dental team members. The company's AuntMinnie.com site is the premier online information, transaction, and education site for the medical imaging industry.
About Patterson Dental
Patterson Dental is a leading distributor of dental products, equipment, and services. Patterson Eaglesoft 16 Clinical and Practice Management Software is the most adaptive and technologically advanced dental software on the market, integrating digital products for office, clinical, and imaging procedures. CAESY Patient Education Systems is dentistry's leading-edge patient education technology. The award-winning presentations depict preventive, restorative, and esthetic treatment options and are delivered in a variety of formats -- now including availability via the cloud (http://www.caesycloud.com). Both Eaglesoft and CAESY make practices more productive and profitable.
For more information, visit http://www.eaglesoft.net or http://www.caesy.com, or call 800-294-8504.
###