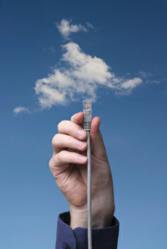 LeaderQuest can now deliver cloud-based technical training anywhere in the world.
G. Cohlmia
Centennial, Colorado (PRWEB) September 06, 2011
LeaderQuest, an Information Technology and Management training provider and a leader in Microsoft Technology Training has been awarded a contract to provide Colorado Department of Transportation (CDOT) employees training in a number of IT areas including Microsoft Office 2010, Windows 7, Microsoft Project, Adobe Acrobat and Information Security.
LeaderQuest will employ a range of onsite delivery capabilities to conduct training in CDOT locations throughout the state of Colorado. George Cohlmia, President and CEO of LeaderQuest stated, "To be able to deliver advanced IT training to any location in Colorado, or anywhere in the world on a moment's notice, is a capability that sets LeaderQuest apart from the pack."
In recent months, LeaderQuest has claimed a number of multi-site IT training engagements utilizing its cloud-based delivery platform.
"By coupling our ability to customize courses based on the needs of our clients and our cloud-based delivery capabilities, LeaderQuest is uniquely positioned to address the most complex IT training scenarios nationwide", Cohlmia adds.
ABOUT LEADERQUEST:
LeaderQuest offers a tailored blend of products, services, and technologies that help organizations deploy and manage strategic or tactical training investments in Information Technology.
LeaderQuest has trained thousands of IT and business professionals since its inception in 2001 and uses a range of capabilities in delivering its solutions including over 400 hands-on courses, over 12,000 E-Books, and a complement of Cloud-Based learning services. All of this is delivered by a team of technology and business experts bringing results-oriented solutions to individuals, companies, and government clients.
###