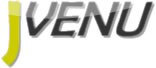 J~venue publishes analyses about online services and technology having an impact on the information market.
Garner, North Carolina (PRWEB) September 09, 2011
Scotty Mcerry is not the only good thing coming out of Garner, North Carolina! The recently launched J~venue offers a place for reviews and analyses to help information professional make better business decisions about products and services. The content found on the J~venue's site concentrates on social media, search tools, and a wide range of enterprise technologies. The Principal of J~venue who is also a UX Specialist for ProQuest Dialog and the Associate Editor for the New Review of Information Networking journal by Routledge of Taylor and Francis, started Jvenu, LLC because he understood how difficult it is to keep up with so many products and services being offered on the web today. With over 15 years in the information market, working with academic, corporate, and government entities, J~venue review's provide a fresh perspective.
From new web apps, to social network services, to enterprise solutions, J~venue recognizes there is a continuous need for solid analysis that can provide insight and intelligence for information professional. What makes the content unique is that each review identifies the market problem(s) for which the product or services was developed and discuss in a practical sense how well the product resolves them. Through the J~venue blog, succinct analyses are provided for easy reading and automatically circulated through connected social network services and other blog affiliations. In addition, a more in-depth analysis is submitted to a respected professional trade magazine such as SLA's Information Outlook, or Information Today's ONLINE or SEARCHER magazines.
There is no fortune teller or crystal ball to look through which will indicate a product or service will be a success in the market. Information professionals and those that are seeking better products and solutions want to know more about your service. Some businesses can use a little help in getting the word out about their offering. J~venue is a place that information professionals can find analysis they can trust.
For more information about J~venue or to request a review, visit http://www.jvenu.com.
Consultations are free!
###