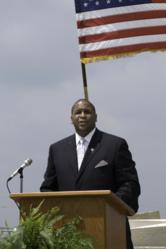 ...A majority of current (NLRB) board members have yet to be confirmed by the Senate, but they will continue making rules that affect over 100 million employees in the workplace.
Austin, Texas (PRWEB) September 03, 2011
"This Labor Day, our clients see the writing on the wall," says Oliver Bell, CEO of Oliver Bell, Inc.. "As a matter of fact, I'd venture to say that unions are rather happy right now. They may have failed to convince Congress to pass the Employee Free Choice Act (it too would hurt job creation) but as it turns out, the path to avoid legislation and work the bureaucratic 'back halls' of regulatory agencies instead has proved to be a much more fruitful strategy for big labor." These three rulings, combined with recent Department of Labor and NLRB rule changes, represent a series of wins for unions. The rulings, coupled with the rule changes, paint quite a bleak picture for private sector employers and employees across the country. Unions wanted payback for their political contributions, and it seems they have found a way to get it. Here is a quick overview of the just-enacted "Tuesday Trifecta" of change:
NLRB Decision #1: Welcome Home, Card Check – Goodbye, Employee Choice. Dana Corp. is Overturned. (Lamons Gasket Company, 357 NLRB No. 72 ( August 26, 2011), 3-1 decision)
The original Dana Corp ruling allowed employees to challenge sweetheart recognition deals between unions and employers by at least being able to put the decision to a secret ballot vote of their peers. The employees had 45 days to collect signatures requesting a vote.
Lamons Gasket changes this. Now if a union and employer reach a recognition deal, employees are out of luck! In Lamons Gasket, all employees must live with that union for at least six months before they can request a secret ballot election to consider decertifying (removing) the union. Even though Congress denied big labor's tireless attempts to pass the Employee Free Choice Act, labor has figured out a way to make a form of card check the law of the land.
NLRB Decision #2: Unions can now cherry pick bargaining units. Micro-bargaining units become legal. (Specialty Healthcare and Rehabilitation Center of Mobile, 357 NLRB No. 83 August 26, 2011, 3-1 decision)
Gone are twenty years of precedent with the NLRB preferring "wall-to-wall" bargaining units. The Specialty Healthcare decision now gives unions the ability to cherry pick smaller units now being referred to as "micro-bargaining units." This unit could be a department, a job classification, or any other gerrymandered group of employees. Such segmenting will be disruptive in the workplace, will diminish team spirit and will be costly to employers and - by extension - employees.
According to Oliver Bell, Inc., this will have a major impact on employers (especially in the healthcare and retail sectors). Now when a union petitions the NLRB claiming to represent some unit of employees, that unit will be considered an appropriate unit. The burden of proof for any variance is now shifted to the employer to show why a more coherent unit is appropriate, even when common sense indicates as much. So unless the employer (or another union) can show that the excluded employees share 'an overwhelming community of interest' with those in a petitioned for unit, the NLRB will be inclined to support a union's desire to represent a subset of the employee population. There is no telling how dysfunctional this could make the workplace in terms of the myriad of different wages, benefits, work rules, and conditions of employment co-workers may encounter. It disrupts cohesion, unity of command, complicates rather than simplifies workforce management, and distorts any semblance of team. "Combined with proposed rules for quickie elections, this ruling will be devastating to businesses, especially small businesses who cannot afford to negotiate with multiple unions, perhaps a dozen or more, each representing only a handful of employees," exclaims Bell. "This is so outrageously anti-business that it is truly absurd."
NLRB Decision #3: Read the Union Label. If you plan to purchase a unionized company, you will have to bargain for at least six months before anyone can challenge a union's majority status. NLRB restores the "successor doctrine." (UGL-UNICCO Service Company, 357 NLRB No. 76, August 26, 2011, 3-1 decision)
This decision overrules a prior 2002 Board decision (MV Transportation), which allowed a union's status to be challenged by 30% of employees, the new employer, or a rival union after the sale of the business. UGL-UNICCO now holds that an existing union will have at least six months after the parties' first bargaining session and no more than one year to bargain with the successor company. This protects the interests of the union, not the employer – who actually pays the wages and benefits. It certainly does not protect employees, who already have scant opportunity to get out from under a union if they do not wish to be represented by one. "Given other options, how likely is a company to purchase a unionized business when their hands are tied behind their back from the beginning? How can this be good for employment continuity or job growth? How can it be good for employees?" asks Bell.
"As I have maintained before, it appears to be the clear goal of several entities in Washington, DC to promote labor unions through regulation because these polices would not be implemented by Congress. Unions have sought and found a way to successfully work around Congress. And sadly, America's workers will end up paying the price."
Each decision in the "Tuesday Trifecta" or "Terrible Three" (as some are calling them) were decided exactly along party lines, 3 to 1, with the three Democrat appointees (Ms. Liebman, Mr. Becker, and Mr. Pearce) voting in favor of these anti-business and anti-worker decisions, and the lone Republican, Mr. Hayes, voting in dissent. "A prime example of the intent to work around congress can be found in the very make up of the NLRB. A majority of current board members have yet to be confirmed by the Senate, but they will continue making rules affecting over 100 million American employees," points out Bell. "I'm not sure if you are counting, but with the two additional, recent NLRB sponsored changes - that congress would not approve - it is clear that the intentions of Congress have been circumvented."
Oliver Bell, Inc. is a labor relations consulting firm that provides pro-employee/pro-employer strategies for union and nonunion employers in the United States, Canada, Central America and the Caribbean. The firm's consultants work with clients to find the most effective approach to align organizational and stakeholder goals to enhance employee relations while reaching production, revenue, and safety targets.
The Texas Labor & Employee Relations Consortium is an invitation-only, professional networking forum of senior operations, labor relations, human resources leaders who have operations or affiliates in the state of Texas. The Consortium meets three times per year to discuss relevant activities and to review the latest in labor relations-impacting. Please visit us online or follow Bell on his blog at and on twitter @oliverjbell.
# # #