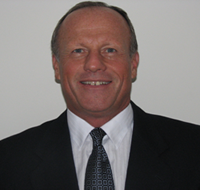 "I especially look forward to building strong relationships with the Univera field leaders, and partnering together to take Univera to the next level."
Lacey, WA, (PRWEB) September 07, 2011
Univera, Inc. (http://www.univera.com) today announced Matt Rumpsa as Vice President of Business Development for the health and nutritional products company headquartered in Lacey, Washington.
"I couldn't be more pleased and excited to have Matt Rumpsa joining the senior management team of Univera. He is a recognized leader in the industry, who brings incredible energy and is a fantastic relationship builder," said Randy Bancino, President of Univera. "As we set about to strengthen our management team and position the company for the future, Matt was at the top of my list."
Matt Rumpsa brings over 25 years of experience in the direct selling industry holding executive positions in Sales and Marketing, Customer Service, and Global Expansion. Prior to joining Univera, Mr. Rumpsa held the position of Vice President of Global Expansion with Mannatech, a publicly traded wellness company. He also led a number of Sales related functions with Amway, where he spent over 20 years as part of the management team.
"Univera is a shining example in the direct selling industry with a well-known reputation as a company that believes in network marketing done right. I am excited to contribute my talents and energy to an organization with the right vision and the global resources to make that vision a reality" said Mr. Rumpsa. "I especially look forward to building strong relationships with the Univera field leaders, and partnering together to take Univera to the next level."
About Univera - Univera, Inc. (http://www.univera.com) is the world's leading cell renewal-focused relationship marketing company offering life-changing nutrition products and unparalleled home-business opportunity for nearly 100,000 people currently in North America. Science-based with full-scale genomic and biological research capabilities, the company sets the standard for excellence in advanced research, technology and manufacturing capabilities. Univera is part of the ECONET global family of health and natural product companies which have operations in the United States, Canada, Korea, Mexico, Russia and China.
# # #