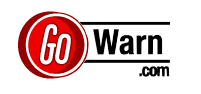 Compton, Calif. (PRWEB) September 04, 2011
GoWarn.com, a leading online retailer of WARN winches and related off-road products, is lowering its prices and reestablishing itself as the low-price leader for WARN products. The site now guarantees its prices to be the lowest available, and pledges to match any legitimate competing price. Consumers can request a price match by calling 1-888-219-0090. All WARN winches on the site also qualify for free shipping and no handling fees, in addition to the new lower prices.
GoWarn.com has been a popular retailer of WARN products since 2000. The site carries a full selection of WARN truck winches, WARN ATV winches, WARN ATV plows, WARN locking hubs, and WARN winch bumpers and mounts. Off-road enthusiasts can also shop for WARN industrial winches, and ATV tires and wheels on GoWarn.com.
Best-selling products on GoWarn.com include the XT30 Extreme Terrain ATV winch, the VR12000 electric winch, WARN winch mounting systems, and WARN locking hubs. In the winter months, WARN ATV plow blades and plow kits are also popular. The WARN ATV plow system converts a standard ATV or UTV into a functional plow for clearing snow and other loose materials.
Within the off-road industry, the WARN brand name carries a premium reputation. The company's products have long been associated with durability and innovation. Warn Industries was the first to manufacture and market truck winches, ATV winches, and locking hubs. In 2006, SEMA recognized the WARN PowerPlant Dual Force HD as the year's best new off-road/4-wheel-drive product. In 2010, WARN was awarded the eBay People's Choice Award for "Favorite Winch."
GoWarn.com's new pricing strategy increases consumer access to high-quality recovery equipment and other off-road products.
About GoWarn.com: GoWarn.com was established in 2000 and was acquired and relaunched by Transamerican Auto Parts in 2009. The site is designed to provide an efficient and easy shopping experience for consumers who want high-quality winches, recovery equipment, and ATV accessories. Visit GoWarn.com to learn more.
###