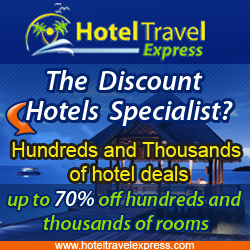 Perth, Western Australia (PRWEB) September 04, 2011
The Olympia Grand Hall is getting prepared to welcome the beauties who will take part in the Olympia Beauty show 2011 on the 18th to 19th in September. It is one of the perfect places and portals to trade one's beauty for a price as a model, besides learning about beauty education at no cost by following closely the free seminars that are being offered.
The Olympia Beauty Show, 2011 in London this year will be focused on three portals of beauty such as health, beauty and spa. This is the place where one will find lots of beautiful women and handsome men who will be hired by various leading cosmetic company's brands to display their products, build their trade, and develop a professional network. This is one place where hundreds of leading beauty brands from around the world will gather to display their products, and are expected to make the event mind blowing and exquisite.
Some of the noteworthy participants of the previous year will include Absolutely Natural Ltd, Academy of Health and Beauty, Advanced Beauty Clinic and many more beauty expert companies from various parts of the United Kingdom and other countries of the European Union. This year the Olympia Beauty is going to celebrate beauty in association with Grazia Daily, which will organise a beauty makeover competition, and is worth a million pounds of prize money. However, the sad thing about this competition is that there will be only one lucky winner, and this girl is going to be branded into a stunning, magical wonder fairy on 18 September. This is the show that many will not want to miss, as viewers will be able to see some of the spectacular makeovers for women making them more beautiful than before.
The makeovers are going to be done by the following people: the hand manicure by Tom Bachik from US, nails by J-Lo, Beyonce and Victoria Beckham's own personal manicure. The tan artist is going to be none other than UK's favourite James Read, who has been exclusively invited for this event, and he will give his touch to the lucky winner. World's famous Daniel Sandler, who is on the A-list of Hollywood, will do the make-up for the winner's face, and the final finishing look is going to be done on the winner by Billie Piper and Christine Bleakley, who will do the lashes for the most beautiful eyes.
Some of the brands that are going to be involved will include Spray Tans from Sienna X; Make up by Airbase, Nails will be courtesy of NSI, hair extensions with gratitude from American Pride and Universal Beauty, and finally, the lashes by Eldora and La lashes.
To commemorate this event Hoteltravelexpress.com is offering discounted hotels in London at the cheapest rate up to 70 %. As London is an expensive city, it is better to book cheap hotels in London in advance. Please visit us at Hoteltravelexpress.com, and you will find a wide variety of London Hotels.
For more information, please check out the deals and offers at http://www.hoteltravelexpress.com or please email info(at)hoteltravelexpress(dot)com for further information.
###