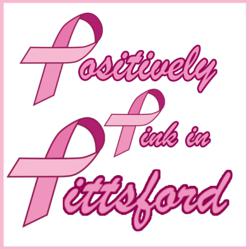 Everyone knows someone affected by breast cancer
Rochester, NY (PRWEB) September 05, 2011
A 1.7 mile long walk is scheduled Sunday, October 9, 2011 from 10 a.m. to 3 p.m. in the historic village of Pittsford to raise money for Embrace Your Sisters, a non-profit organization dedicated to raising emergency funds for people in the Finger Lakes region who have been diagnosed with breast cancer.
Positively Pink in Pittsford also aims to raise awareness to a disease that inflicts about 230,480 women each year (according to the American Cancer Society). The walk is held in October to coincide with breast cancer awareness month, and Embrace Your Sisters hopes this will become an annual event.
"Everyone knows someone affected by breast cancer," Bridget Viens, spokesperson of Embrace Your Sisters says. "This event will bring people in Pittsford and surrounding neighborhoods together to raise money, and awareness."
The scenic walk will starts at Pittsford Southerland High School, and runs along the Erie Canal, along the shops, restaurants, and other merchants in the historic village of Pittsford, NY.
About Embrace Your Sisters (EYS):
Embrace Your Sisters fills a unique niche in breast cancer services by providing short-term emergency financial assistance to residents of Livingston, Monroe, Ontario, Seneca, Steuben, Wayne & Yates counties in New York.
For more information on this event, or to donate or sponsor go to http://www.positivelypinkinpittsford.com.
# # #