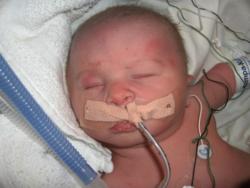 This has opened our eyes and given us entirely new roles to live up to
Orlando, FL (PRWEB) September 05, 2011
The blog located at http://walkdanielwalkdaniel.com offers new moms-to-be and parents and families with children affected by Cerebral Palsy and a Seizure Disorder a place to gain one families personal perspective and the journey they have taken over the last 5 years to get to a point where they are thriving after almost losing both the baby and mother. Walk Daniel Walk Daniel offers tools and resources that help children and families with special needs. It addresses important topics of the day for moms-to-be and points them to other educational resources allowing mother's and families to be informed of the choices they have and the choices presented to them when considering child bearing.
In addition to pointing parents of children with Cerebral Palsy and Seizure Disorder to great resources and timely information, the Blog Walk Daniel Walk Daniel is attracting Doctors, Nurses, MIdwives, Doulas, and conscientious mothers to share their views and own personal experiences lending credibility to the topics shared.
Walk Daniel Walk Daniel also has a Facebook page where users can 'Like' the page in order to allow blog posts to show up in their newsfeed as soon as it is published. This allows them to not only be informed but to easily share the post with other Facebook friends and associates.
Walk Daniel Walk Daniel is a blog created by the parents of Daniel who is their son with Cerebral Palsy and a Seizure Disorder, in order to share what has impacted their life the most in getting their son to not only walk after an almost near death experience but to stay strong as a family, support their son, and find out what works and what doesn't along the way.
To learn more about the blog, visit http://www.walkdanielwalkdaniel.com. You can also find them on Facebook at: Facebook Page: Walk Daniel Walk Daniel.
###