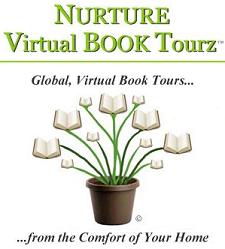 ...shows extraordinary commitment...an enormous love of the written word and gives invaluable support to inexperienced authors. Efforts are tireless and selfless. I unreservedly recommend Nurture Your BOOKS™ --Mike Voice
Alberta, Canada (PRWEB) September 07, 2011
Book Tours are one of many segments in the Literary Industry that are undergoing major change. The Nurture Your BOOKS™ approach is new and in tune with the increasing web-based traffic and tremendous growth of online readership; authors are looking for the solution to their marketing and promotion problems; they will find it at Nurture Your BOOKS™.
Making educated decisions regarding where they should spend their hard-earned promotional dollars is a very real challenge faced by authors. Nurture Your BOOKS™ continues to be the right solution for more than 60 authors to-date; many return again and again to take advantage of the new and pre-existing professional author services to promote themselves and their books.
Built with the changing promotional needs of authors in mind, Nurture Your BOOKS™ stays up-to-date, ready to explore and expand into new areas and to meet the needs of their clients.
With in-house advertising campaigns, social media Introduction and Integration Sessions, Nurture Your BOOKS™ clients can breathe easy while they use their contract-free services.
As a way to give back to authors, readers and to promote Global Literacy, Nurture Your BOOKS™ hosts an Annual Celebration every November 1st to December 31st. This year marks their 2nd Annual Celebration of Authors & Readers Worldwide. Everyone is invited to attend the Nurture Your BOOKS™ NING regardless of where they are located throughout the world thanks to the "virtual-online" nature of the Event.
About Nurture Your BOOKS™
Nurture Your BOOKS™ - A global, online, independent author and book promotion company based in Alberta Canada; it is owned and run by the company's CEO and Founder, Bobbie Crawford-McCoy. Nurture Your BOOKS™ rises above industry standards by offering clients contract-free support and professional author services at an affordable price. They provide their expertise and knowledge to a growing number of authors, both Independent and Traditional/Legacy Published, who require assistance with marketing, promoting and selling their books.
###