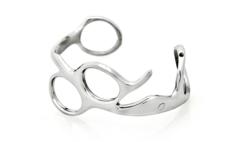 "Every time I wear something from Airie's http://www.airfeathers.com [Air Feathers Boutique __title__ boutique] I have people trying to buy it off me!" --Genesis Siguencia
Escondido, CA (PRWEB) September 04, 2011
Air Feathers, and it's creator Airie McCready, are rapidly becoming known as the place and the person to get feather extensions on the cutting edge. Rather than go with the trend of fishing feathers, McCready researched and brought to market a bird of a different feather.
The only line of extensions that can guarantee that the birds are treated like royalty and not killed for their feathers, the Fairie Feather has become the choice of tasteful and earth conscious salons and consumers nationwide.
Formerly only available through a handful of distributors, Air Feathers Fairie Feather, along with a line of amazing accessories, jewelry and clothing offers the hairstylist a first-somewhere they can shop for themselves, their clients and their salons and know they are making a difference.
The website for stylists, http://www.airfeatherextensions.com lets them register for free, purchase cruelty free, no-kill feathers that are hand colored by McCready herself. Also available are unique crystal and synthetic extensions, some which mimic the popular grizzly feather.
McCready's online boutique has a host of products that anyone can buy.
"If you are a stylist, need a gift for a stylist, want your salon to look amazing or just love a rocker chic edge then they have something for you," says Eufora stylist Genesis Siguencia. "Every time I wear something from Airie's Air Feathers Boutique I have people trying to buy it off me!"
Anyone can shop at the Boutique's actual location in Escondido, but the online store has an edge all of it's own. From Eco-chic products that are earth friendly to items that donate to Breast Cancer Research, Heart Research, Domestic Violence Prevention and Spinal Cord injury research, there's something for everyone.
The items such as bracelets made from the handles of scissors, bamboo earbuds and iphone sleeves, and windup toys are unique and unusual. Several lines of pottery and jewelry are only carried in Air Feathers Boutique within California, and even within the United States.
The holidays are coming up, and for the stylist as well as the styled, Air Feathers is the only destination that will do.
Air Feathers Boutique Grand Opening:
September 8th from 6pm to 11pm
200 E Grand Ave, Escondido, CA 92025
(760) 983-3825
About Fashion's Night Out
Fashion's Night Out (FNO) is an unprecedented global initiative originally created in 2009 to celebrate fashion, restore consumer confidence, and boost the industry's economy during the recession. On September 8, 2011, in response to overwhelming demand, Fashion's Night Out will return to New York City and over 100 cities nationwide to highlight fashion and support retail with exciting events that include designer appearances, celebrity guests, fashion shows and musical performances. In the United States, the program is a collaboration between American Vogue, the Council of Fashion Designers of America, NYC & Company, and the City of New York. For more information visit http://www.fashionsnightout.com, or join us on Facebook and Twitter @fnonyc, #FNO
###