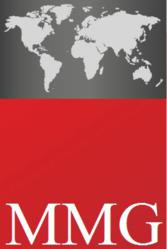 Online SMS Marketing Platform and HLR Lookup Service
(PRWEB UK) 5 September 2011
MMG launch SMS Marketing platform.
MMG - Mobile Marketing Group is a proactive member of the Direct Marketing Association and Mobile Marketing Association, providing Bulk SMS, Premium Rate SMS and SMS Lead Generation services in over 100 countries.
MMG sustains only Direct Connections into Mobile Networks ensuring stability of connections and direct delivery of SMS messages.
HLR Lookup also known as mobile number pinging, Mobile database cleaning or Mobile Data Verification is another product from MMG. HLR Lookup enables marketers to clean and verify their marketing database ensuring higher deliver rates and network routing information. A HLR Lookup uses the SS7 network to check the live status and network of a mobile number.
MMG have also recently established new connections to networks in Western Europe, enabling advertisers and agencies to deliver SMS Marketing messages to countries such as Germany, France and Spain, to which were normally an expensive route for SMS Marketing.
MMG – Mobile Marketing Group is a dynamic, forward thinking SMS aggregator. The MMG web based platform enables smaller companies around the world to harness the power of SMS Marketing. There are no minimum orders and no purchasing of credits. The platform simply works on a pay as you go basis, at the same rates payable by the large corporations. The online reporting tools within the MMG platform ensure real time access to delivery reports and statistics.
Bulk Text and SMS Services: Text messaging continues to be an extremely popular method of communication, as direct messaging to consumers offers unparalleled response and a cost effective way of communicating with consumers.
If you are taking your first step into mobile or have already integrated mobile into your business, the Mobile Marketing Group can provide an extensive range of mobile solutions for your organization.
The Mobile Marketing Group's platform enables you to send text or binary messages to single or multiple handsets. These can be sent immediately, or can be scheduled. When required, lists can be screened against specific criteria before messages are sent. Dynamic headers can be used to personalize messages, and numbers can be embedded allowing the recipient to respond immediately.
Premium SMS Services and Products Payment
This is a simple way for consumers to pay for services and products via their mobile handsets. There is no need for time consuming registration or potentially unsafe credit card details being given; consumers are simply charged for sending and receiving a premium text message.
MMG's detailed online reporting system allows MMG customers to track and analyze consumer usage and buying habits.
Implementing Premium SMS on the MMG's platform takes a matter of minutes, meaning that MMG customers can very quickly get more services up and running in response to end user demand.
Five-digit SMS Short Codes have proven to be a huge marketing success over the past few years thanks to their memorability and convenience. SMS Short Codes have been widely used on print advertising, TV and radio advertising, on marketing promotional literature, on-pack marketing and on outdoor advertising.
Typically the consumer sending an SMS to a Short Code pays a cost to send the SMS. However, now Free SMS is also available to help brands maximize their response to a campaign. This is the SMS equivalent of free phone. Sending the SMS to respond to any given offer is free to the end user and is paid for by the brand, thereby encouraging greater response.
Jason Bromley - MMG European Sales Manager comments; "SMS Marketing should be available to any organisation around the world and not only those with large marketing budgets. SMS Advertising / Marketing opens an engagement between the recipient and sender with higher response rates than direct mail or email. Our flat rate SMS platform ensures businesses with smaller marketing budgets can implement SMS into their marketing mix".
MMG – Mobile Marketing Group is based in London, United Kingdom and offers various mobile marketing and mobile advertising services including Bulk SMS, 2-Way SMS, HLR Lookup, and Premium Rate Short Codes.
For more information on MMG please visit http://www.mmgrp.co.uk
# # #