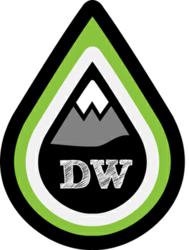 Carlsbad, CA (PRWEB) September 06, 2011
Driftwagon will randomly pick a member to win this skateboard. The offer is open to any existing members or new invitees who officially become a member of Driftwagon's eCommerce site between now and September 15, 2011. The deck is made from reclaimed and sustainable maple flooring that is hand crafted to perfection. For the promotion, the deck has been paired with Independent trucks, Bones bearings, and McGill wheels. Soon after a lucky winner is picked, Driftwagon will have its first sale. According to the owners, this is the first of many promotions the site will offer.
The online deal site has partnered with top brands in their industry to offer a wide variety of products for your Lifestyle in Action. To launch the initial sales of Driftwagon, many companies have lined up. Form Athletics, Globe Shoes, Dwindle Distribution, Mad Water, Aerial7, Alpinestars, Nomis, and Technine are just a couple of the many brands to be seen on the sport-oriented website.
Driftwagon features products for Surfing, Skateboarding, Snowboarding, Wakeboarding, Hiking, Climbing, Cycling, Mountain Biking, Fishing, Running, Skiing, Kayaking, Canoeing, Diving, Snorkeling, and Motocross. Save up to 79% on the top brands here. With new sales starting weekly, you will find everything you need for your Lifestyle in Action. All prices are exclusive to members, but membership is free, so apply now.
###