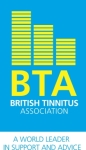 The BTA has long suspected that tinnitus management offered by GPs throughout the UK varies significantly.
(PRWEB UK) 5 September 2011
The research was conducted by the team at The University of Nottingham's NIHR National Biomedical Research Unit in Hearing during 2010 and published earlier this year in the Journal of Evaluation in Clinical Practice. The project, which was funded in part by the BTA, aimed to evaluate approaches to tinnitus management in General Practice across England. It was co-authored by a member of the BTA's Professional Advisers' Committee, Derek Hoare, and BTA Trustee Deb Hall, and won the coveted British Academy of Audiology (BAA) Poster Prize.
The findings of the study were based on the responses of 368 GPs across England and concluded that country-wide there are opportunities to improve the tinnitus management care offered by GPs.
Key findings of the study included:

Approximately 750,000 tinnitus consultations take place in England each year
Inconsistencies in referral and knowledge about tinnitus were identified, despite a Department of Health's Good Practice Guide which aims to promote equity of care
A third of patients are unsatisfied with the treatment they receive, citing GPs lack of knowledge on tinnitus, and their insensitivity to the 'burden' of tinnitus
Just 12% of GPs access relevant charity websites, such as that of the British Tinnitus Association, as a source of information
Only 36% of GPs refer tinnitus patients to self-help groups, and just 35% of GPs provide information leaflets about tinnitus.
Approximately ten per cent of the UK population experience tinnitus at some point in their lives, yet despite its prevalence there has been, to date, a distinct lack of comprehensive research into the management of the condition.
David Stockdale, CEO of the British Tinnitus Association, said: "The BTA has long suspected that tinnitus management offered by GPs throughout the UK varies significantly. This study confirms this and has also identified that, shockingly, a large proportion of people who experience tinnitus are not being given information about tinnitus management or referred to the BTA or support groups in their local area.
He continued: "All these resources could be of significant help to the individuals concerned, and in fact, could prove to be a lifeline for many. I would urge anyone who experiences tinnitus to get in touch with the BTA to access the latest information and advice."
The BTA provides bursaries for research projects and also is working with GPs to improve their knowledge of tinnitus and of effective tinnitus management strategies. Health practitioners interested in finding out more should contact the BTA on 0114 250 9922 or visit http://www.tinnitus.org.uk/for-health-professionals.
Study details - Suliman K. El-Shunnar MRCS, Derek J. Hoare PhD, Sandra Smith BSc, Phillip E. Gander PhD, Sujin Kang MA, Kathryn Fackrell and Deborah A. Hall PhD), 'Primary care for tinnitus: practice and opinion among GPs in England' Journal of Evaluation in Clinical Practice, May 2011
Editors Notes
The BTA is an independent charity which supports thousands of people who experience tinnitus and advises medical professionals from across the world.
The British Tinnitus Association strives to be the primary source of support and information for people with tinnitus in the UK, thereby facilitating an improved quality of life. It aims to encourage prevention through its educational programme and to seek a cure for permanent head noise through a medical research programme.
Visit the BTA's Facebook page at http://www.facebook.com/BritishTinnitusAssociation and follow the BTA on Twitter at http://www.twitter.com/BritishTinnitus
For more information
Contact: Zoe Hiljemark, PR Account Director / Jenny Pearce, Senior PR Account Executive
E-mail: zoe(at)marketing-matters(dot)co(dot)uk / jenny(at)marketing-matters(dot)co(dot)uk
Tel: +44 (0) 1202 777111 / +44 (0) 7770 924439
Address: Marketing Matters, Unit C, Acorn Business Park, Ling Road, Poole, Dorset, UK, BH12 4NZ
###