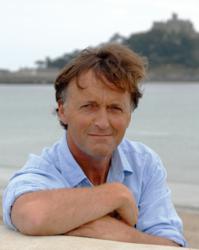 (PRWEB UK) 6 September 2011
Andrew George MP for West Cornwall (and member of the Health Select Committee) will vote against the Government's Health Bill this week. He has consistently opposed Government's proposals since it was first announced as a White Paper in July last year.
Andrew George MP has put down more than 40 amendments to the Bill (addressing the Secretary of State's duty to provide, ensuring an integrated NHS, increasing the accountability of the service to elected representatives, reducing the risk to the NHS posed by marketisation, broadening local responsibility and accountability for commissioning decisions, etc) and supported over 70 others.
"The Bill breaks the Coalition Agreement, is based upon a false claim that the NHS performs poorly in comparison with health systems across Europe, and represents the biggest upheaval of the NHS in its history at precisely the time it needs stability and certainty," said St Ives MP Andrew George.
"The Bill runs the high risk of producing a National Health Service which is driven more by private profit than by concern about patient care; risks undermining emergency services through the fragmentation of health systems; is a major missed opportunity to produce a health service that is more accountable to the patients and communities it serves; and fails to do what really needs to be done, i.e. streamline the pathways between health and social care."
###