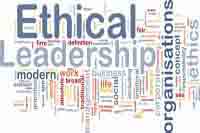 I have worked at IBM for over 25 years and I have never seen Howard Holben's dedication equaled, he has not only leading skill levels, but a great attitude.
New Milford, NJ (PRWEB) September 06, 2011
A new website has just been released that presents the extraordinary career of Howard Holben in Information Technology. Mr. Holben has had a dynamic management and technical career leading multi-national world-class organizations through large-scale and challenging technology solutions for over 23 years.
He is a technically sophisticated and business-savvy information technology professional with a pioneering career reflecting strong leadership qualifications coupled with vision and dedicated leadership. His skills include the deployment of key IS/IT technologies including system design and integration, client server networks, desktop and database management systems, help desk architecture and data center management.
Howard has a diverse industry experience in both the private and public sectors that includes chemicals, manufacturing, publishing, entertainment, communications, banking, pharmaceuticals, financial, real estate, associations, non-profits and even The United Nations.
He has over sixteen years' experience with Fortune 100 company, IBM, plus another seven years with other industry leaders that includes Imperial Chemical Industries, Lucent Technologies, Rhone-Poulenc NA Chemicals, Schering-Plough, Astra Zeneca, First Manhattan Consulting, Time Warner and Merrill Lynch, among others.
Mr. Holben's Record of Success in:
Strategic & Tactical Planning: Howard partners with senior executives to design and plan complex global technology initiatives, project implementation strategies, organizational change management, communications, training programs, disaster recovery and business continuity programs.
Client Relations / Mediation & Consensus Building: He gains the customer's confidence through extensive mediations between multiple layers of end users, management and board directors. In this way, he builds strong relationships throughout the organization to insure deliverables.
Team Development & Training: Howard is an accomplished leader experienced in building motivated and productive cross-functional information technology teams that can deliver multiple concurrent projects worldwide. He has proven his ability to drive focused teams to performance excellence within a rapidly changing industry.
Project Management: Howard has a superior record of delivering simultaneous large-scale, mission-critical projects on time and under budget consistent with company's strategic plan. His extensive qualifications include all facets of project life-cycle management, from initial feasibility analysis and conceptual design through documentation, implementation, user training, quality review and enhancement.
Technology Initiatives: Howard is a creative and results-driven expert in the design, development and delivery of cost-effective, high-performance technology solutions. He is an expert design architect and systems integrator with extensive experience building new systems, leading implementation and migrating information systems and applications.
For additional information on Mr. Holben visit http://www.HHolben.com.
###